Stop what you are doing. Right now. Right this very second, unless you are a) donating money to charity, b) building a hospital in a third world country or c) politely shooing a spider out of your home before you crush it with whatever heavy object is nearest, we need you stop what you are doing, look out your kitchen window and answer this question: what feature dominates your garden?
Oh, oh, don't tell us. It's your lawn right. That's the most prominent feature.
Sure, you may have some bits and bobs that catch your eye on first glance, such as that once-loved and now-rusty swing set toward the back, the swanky outdoor office nestled to one side, your #FlowerbedsOfInstagram, some plush patio furniture or even a hot tub you barely use… but it's your lawn that dominates. It is your lawn that governs your garden like some 18th Century aristocrat unwilling to give up more land than it has to, and you should be proud of that. Your lawn should be celebrated, revered, apotheosized, put up on a pedestal and admired.
However, it should also be protected, and now is the perfect time to do that.
Yup, of the twelve months that make up the modern calendar year, October is the perfect time to start preparing your lawn for winter. We're talking about going right back to the bare bones and kickstarting your lawn care treatment. Don't worry, we're not just saying this because we are barbaric sadists that get pleasure from seeing blistered hands and calloused palms; we're saying this because it really is the perfect time to kickstart your lawn care treatment. There is still the odd sunny day, the sun still hangs around long enough for you to get a substantial amount done and, best of all, the soil is still warm enough to stimulate a lovely amount of grass growth.
So, without further ado, here are our top tips on how to maintain your lawn this autumn and see it spring back to life like Jon Snow in season 6 episode 2; tall, strong, full of life and more handsome than ever. (Oh c'mon. Winter is coming, which means a Game of Thrones reference is all but mandatory.)
Scarification For The Nation
For those of you who think we have just combined the words "scarecrow" and "personification", scarification is where you rake your lawn to reduce the thatch (read: the collection of debris, dead grass and moss). Look, we're not going to stand here and say this is a super-duper fun job that will definitely make it into that montage that flashes before your eyes when you finally kick the bucket. However, it is important because thatch is what prevents water and fertiliser from getting to the roots of your grass, so just, you know, suck it up. Maybe even put on the Baby Driver soundtrack and have a boogie while you work (Bellbottoms, uh). Oh, and just so you know, the reason you should do this now is you can go as deep as you like, unlike in the spring when you have to be as delicate as, I don't know, a glassblower or something?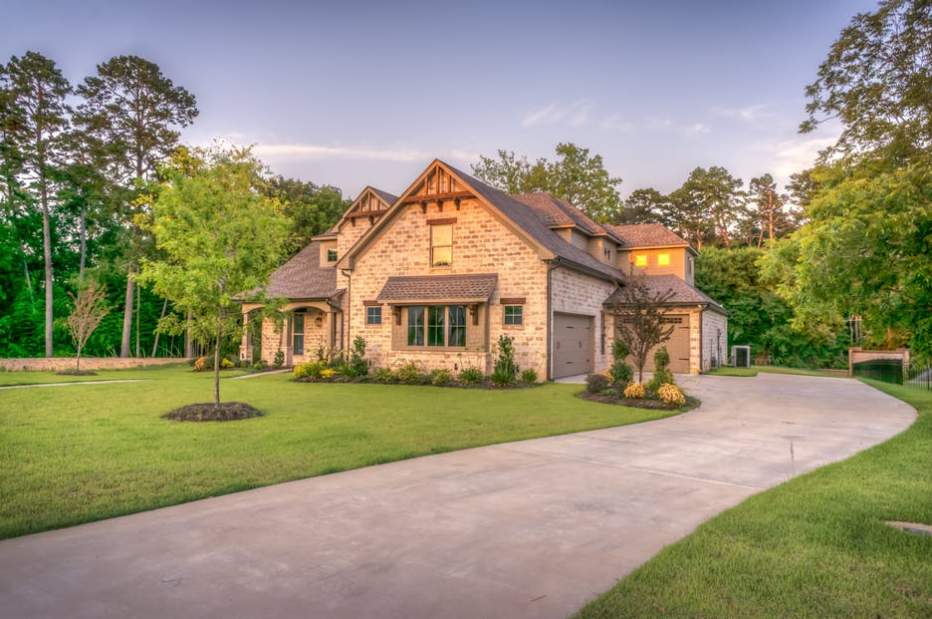 Standing On The Edge Of A New Frontier
It is totally normal for the edges of your lawn to have gotten a little overgrown during the summer. It's just life, man. Sh*t happens. That is what makes autumn the most perfect time to trim your edges back and make them look as neat as a military crew cut. Now you're probably not going to like our next suggestion, but for those edges where the soil is still neat but the grass has grown horizontally, you are going to want to get the lawn scissors out and spend the next 45 minutes wondering what on earth you are doing with your life. If your edges are just a mess – soil and all – then grab yourself a scaffold board, pretend it is a giant ruler and you are a tiny human and then make a perfect edge using your spade. Just remember to collect all the grass cuttings before you call it a day.
A Rolling Stone Gathers No Moss
Your lawn may have started flat when summer first began, but it probably isn't now. That's just the result of a) a well-used garden, b) kids and pets playing or c) total neglect (shame on you). Whatever box you ticked, don't worry, this is (kind of) easy to amend. First off, highlight any really bump areas and then shave them down using a shovel. Once this has been done, call us in to aerate the soil underneath before you relay some turf or sprinkle some seed. If you have dips or troughs in your lawn, then do the same but different, if that makes sense.
Aeration For The Nation
Okay, so we've used that joke already. But we liked it, so there. As for aeration, this is the secret to having a super-sexy lawn and, before you ask, yes; a lawn can be sexy… super-sexy. What aerating does is allow your lawn breathe better by allowing more air, water and nutrients to get to the roots. Not only that, but aeration will also help your lawn to survive and thrive during the winter months when waterlogging is an issue. Oh, we almost forgot, there are also different methods of aerating that are based on the size of your lawn and the type of soil you are rocking, which is another reason why we recommend you call us for a free quote.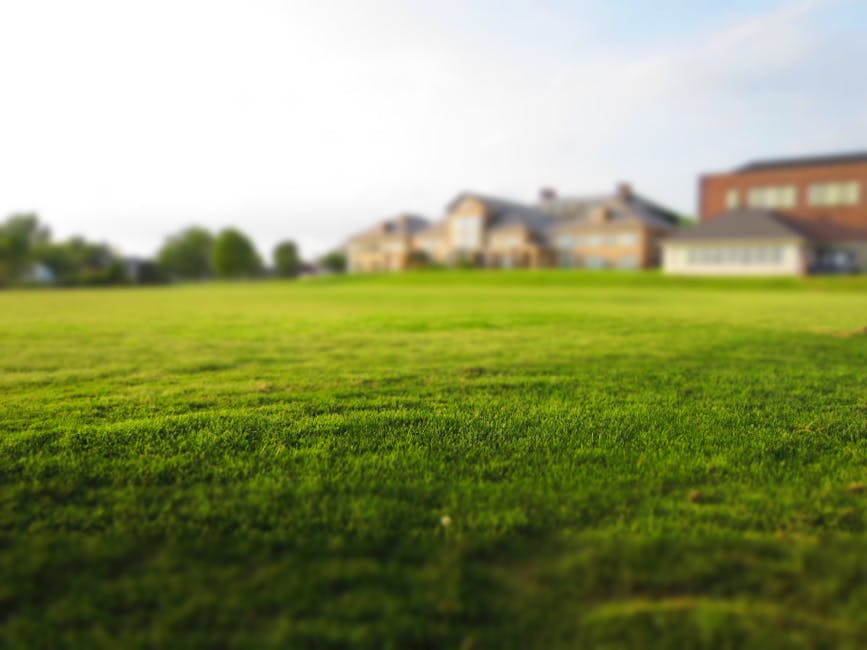 The Joy Of Dressing Is An Art
Now that your lawn is flatter as Donald Trump's presidency rating and all aerated – figuratively speaking, of course – now is the perfect time to put down a top dressing. If you just read total gibberish, a top dressing is basically a magic mixture of loam, sand and compost, which translates as: freaking awesome for developing strong grass roots. Once you have this sprinkled everywhere, just pick up that rake of yours again (#sorrynotsorry) and make sure it is raked in properly.
And there you have it, a perfectly maintained lawn ready to survive the winter and thrive before spring…