Super-Simple Ways To Prepare Your Lawn For Winter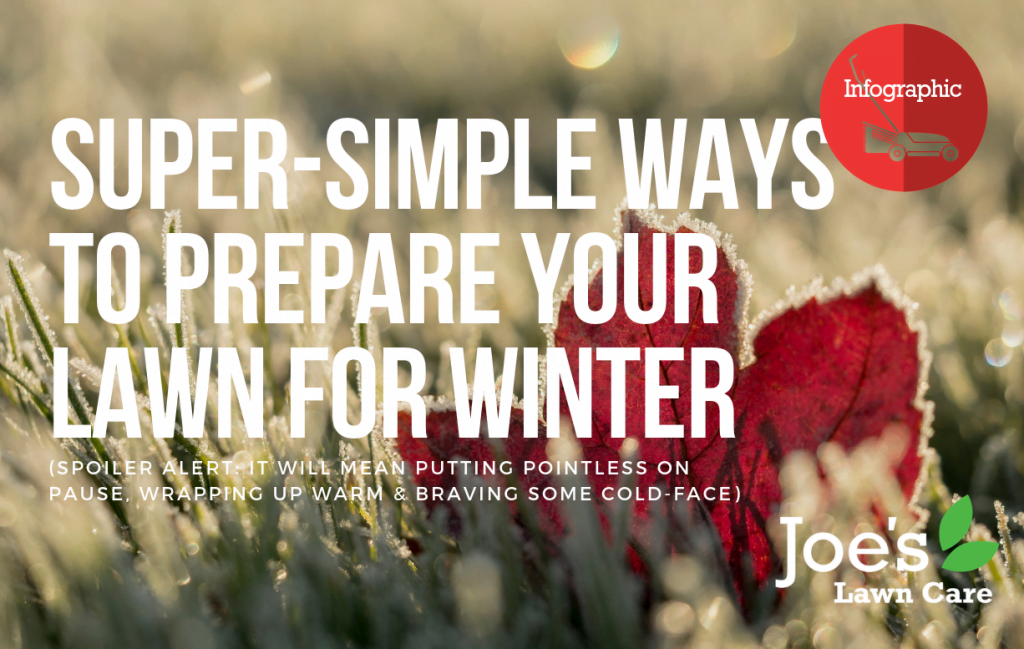 Lawns and summer go together like sausages and mash, jelly and ice-cream, America and controversial gun-laws. Of course, you already knew this. It's why you became semi-addicted to your mower during those long summer months, relishing the fact your lawn looked greener than a million bucks every time you looked out of the kitchen window, slurping on another batch of homemade lemonade (read: a builders tea).
Your lawn centrepiece
I don't want to over-sell the magic of a summertime lawn too much, but they are pretty much at the centre of all your favourite sun-specked moments: that outdoor barbecue you hosted, your kid's 10th birthday party, that family camp-out you enjoyed as a trial run before heading off into the woods for real, potty training your puppy, getting your first staycation tan and all those seminal moments. In fact, if you're anything like me (and God help you if you are), they're all moments you're probably hoping to relive when the warm weather knocks on your door next year.
But for that to happen – for your lawn to be the centrepiece of yet more memory-making occasions – you'll want to start protecting your turf from the *cold weather chills that have just returned (*you know it's almost winter again when you dread the freezing cold tiles on your middle-of-the-night bathroom trip).
Of course, you could be tempted to listen to that little mischievous voice on your shoulder, the one that's whispering, "ahhh, just leave it be," and I get it. When your choices are a) wrapping up in 17 layers of thermals and wool-lined coats to brave a spot of cold-face or b) slouching on the couch with a hot cuppa coffee and Pointless on the telebox, option B is always gonna win. But you'll be doing so at the risk of next summer's fun.
That's why I've been busier than a cross-eyed air traffic controller pulling together this list of top tips and tricks that will help prepare your lawn for another (possibly) long, brisk winter. After all, a little work now is all it takes to have a lawn that's still lean, mean and green when the cold finally (in the words of Danny Dyer) "does one!".

A Bit Of Autumn Lawn Aftercare
I know, I know – I promised this whole autumn-lawn-care-preparing-your-turf-for-winter-thing wasn't going to require too much time, effort, cold-face or sweat, but I couldn't scribble this blog down without dropping into the world of aftercare, even if just for a minute. That's because there are a few things you can be doing here and there to make your lawn extra resilient after you've done all that autumn lawn care stuff I mentioned above. It's little things like trying not to walk on the lawn too much or, if you have a man shed you rely on for sanity, then try laying down a track of DIY-ed stepping stones to help you reach it safely. It's keeping on top of the whole falling leaves thing and adding them to your compost heap. That's all. Nothing strenuous or time-snatching. It's just stating the semi-obvious, really.
And with all that said and done, thanks for reading Super-Simple Ways To Prepare Your Lawn For Winter blog! For more lawn care tips and tricks, follow us on Facebook and Instagram.