The Best Leaf Blowers For A Leaf-Free Lawn
We get it. There's almost nothing more beautiful than seeing your lawn covered in gorgeous maple leaves at the start of autumn. It's a sight that's moved some of our team to tears and even more of our customers to wonder whether it's actually necessary to break out the rake and find better ways to use your fallen leaves. This is why we have put together our guide to the best leaf blowers for a leaf-free lawn. After all, a lot of sweat goes into clearing up leaves. But as postcard-perfect as your lawn may look covered in golden leaves, there are a few benefits to clearing them up.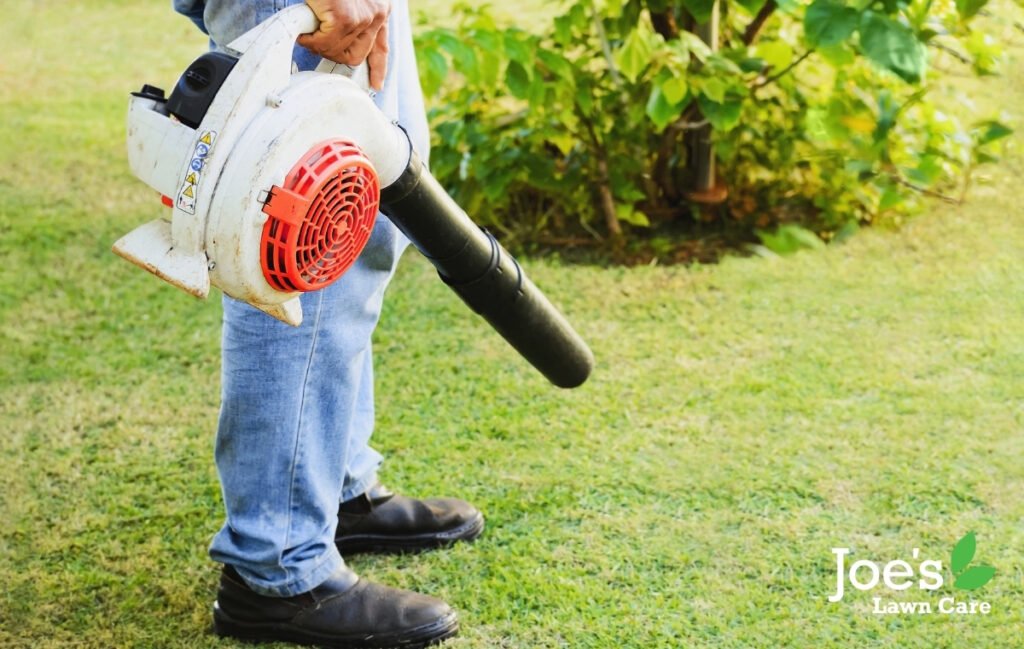 The less leaves, the more your grass will grow:
When your lawn is covered in a thick layer of fallen leaves, they prevent your grass from being able to bask in that necessary sunlight. This will prevent it from getting the nutrients it needs and thus stop it from growing. It can cause long-term harm, such as weakening their all-important root system. 
Think of raking as exercise:
All that walking around, dragging your rake back and forth, flexing your muscles. As you bag them and then carry them over to your compost heap burns a lot of energy, which makes it seriously good exercise. And the good news doesn't stop there because you'll also be filling your lungs with the freshest of air, which your body will love you for. 
Raking will eliminate your lawn thatch:
A little bit of thatch is nothing to worry about, but a thick layer of thatch can be seriously bad for your lawn. Why? Because it will stop water, air and nutrients from getting down to your roots and growing healthy grass. Luckily, raking up your leaves will also break up this layer of thatch. Guess what that means? You'll get to enjoy a 'two birds with one stone' situation. 
Fallen leaves can carry nasty diseases:
Believe it or not (by which we mean, totally believe it because it's true), fallen leaves can harbour a lot of diseases that can spread to your nearby trees and plantings. This can leave your wider garden at risk — and not the type that can be easily fixed. That's where raking comes in. Instead of them spreading harmful diseases, they get bagged, taken to your compost heap and turned into garden goodness. 
Hello, good-looking lawn:
Let's be honest, a lawn full of fallen leaves only looks nice for a few days, after which the rain comes and turns them into a sludgy mess that's impossible to clear up. Thankfully, there's one thing that looks even better than a leaf-strewn lawn and that's a perfectly manicured one where your immaculate turf steals the show. 
Of course, as dreamy as these benefits sound, they still require sweating and raking and sweating and raking, which is a pretty unattractive proposition, especially when it's cold and wet outside. 
The solution:
a leaf blower. 
So with that in mind, here's the Joe's Lawn Care guide to the best leaf blowers to invest in: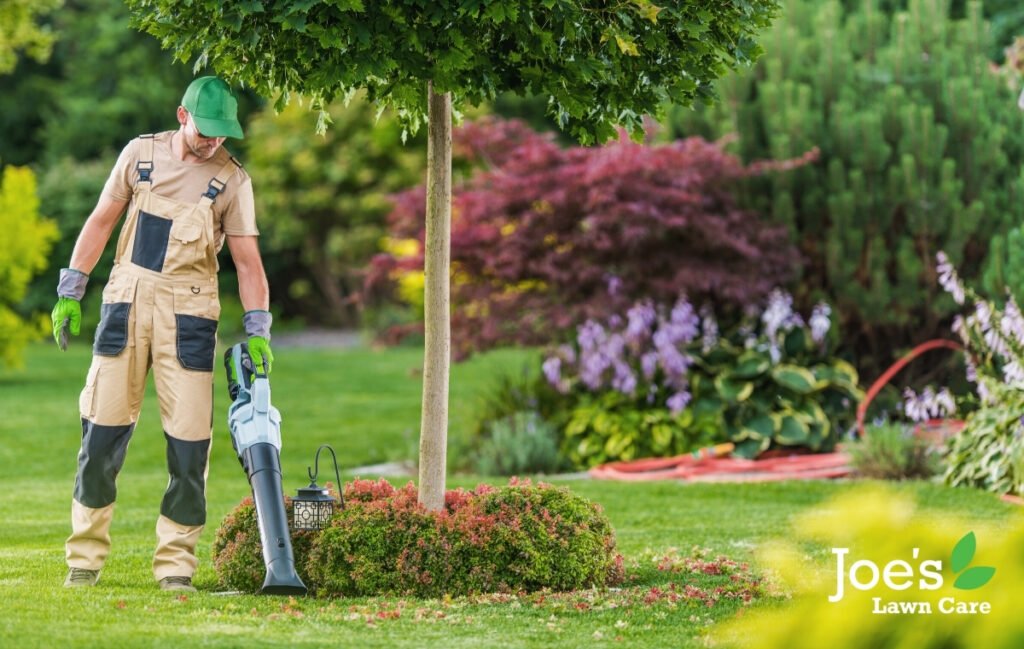 Makita
Makita BHX2501: this compact and lightweight petrol blower is nothing short of epic. Built with a slim body that's perfectly balanced and so comfy to hold, the Makita is ridiculously easy to carry with just one hand. What's more, the powerful MM4 24.5cc 4 stroke engine requires no fuel mix and has a much lower emissions rating than most other blowers on the market. Oh and there's a large muffler making this one run pretty quietly too. 
Compact and lightweight

Modular design makes it easy to store 

4-stroke engine for fewer emissions and more efficient fuel consumption
McCulloch
McCulloch GB 355 BP Backpack Leaf Blower: you just cannot go wrong with this thing. Ergonomically designed as a backpack, this leaf blower is all about combining comfort and performance with padded straps that reduce the strain on your body by spreading the weight equally across your back and shoulders. But comfort aside, the epic blower power will leaf you speechless and your lawn clear of all kinds of debris. 
Variable speeds and cruise control to reduce hand strain

Equipped with a backpack for the comfiest experience

Adjustable handles and speeds make this a winner
Bosch
Bosch Lithium-Ion Cordless Leaf Blower: This might look like any old leaf blower, but it's anything but thanks to it's clever ergonomic design and optimised balance. That's part of what makes this such a dream to use.The other part is the powerful 36 V battery that's not just compatible with all Bosch 36 V garden tools, but also gives you 35 minutes of runtime. That's pretty epic. 
The removable blower tube makes it easy to store away

User-friendly speed control gives you a better performance no matter the surface

Lightweight and cordless for maximum mobility
Greenworks
Greenworks Cordless Leaf Blower: If there's one thing this leaf blower does better than anything else, it makes sweeping and raking a thing of the past. Powered by a 40V battery, this blower delivers a pretty surprising air speed of 177km/h, there's nothing this thing can't clear — and it will do so without making much noise or creating too many vibrations. Oh and, wait for it, it only weighs 2kg. Boom. 
With a weight of around 1.9 kg, this leaf blower is extremely lightweight

The padded handle gives it a high degree of comfort

High power, low-noise, low-vibration
Worx
WORX WG518E Air Turbine: What separates the WORX Electric blower from the rest of the pack is the newly patented Turbine Technology that gives you even better air movement. Translation: move more leaves more efficiently. What's more, the 120 mph air force makes this lightweight leaf blower a seriously capable machine with easy control, from the variable speeds to the maneuverability. 
Hyper-stream air nozzle for extra tough conditions

Lightweight and ergonomic one-hand operation

High capacity air volume with turbine fan technology
Thanks for reading our blog 'The Best Leaf Blowers For A Leaf-Free Lawn'! For more lawn care tips and tricks, follow us on Facebook and Instagram.