Hey, it's great to meet you, I'm Joe.
Click county for info on your area!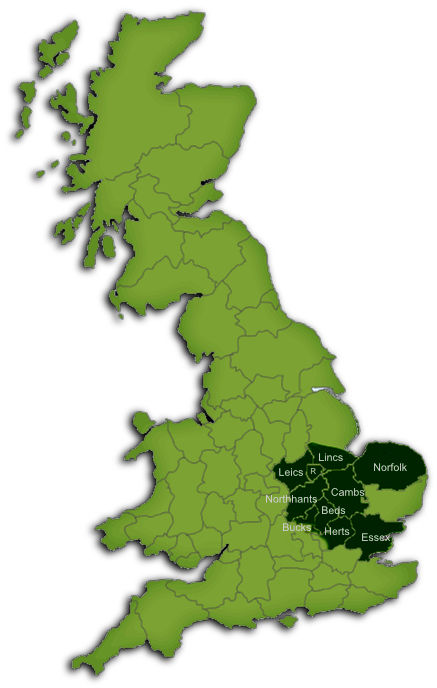 And here's a little about Joe's…
(Okay, so I thought writing this from a first person perspective and pretending like we're actually having a chinwag would be fun and endearing but, now I've started, it seems a bit strange. Nonetheless, I've begun, so I'm gonna stick with it).
Like I said, I'm Joe, and ever since I was young whippersnapper (back when kids did nothing but play outside from breakfast until tea time) I've quite liked English lawns. They're nice. Better than those lawns on the continent. Actually, they're so nice, Sir Tom Jones sang a song about them.
Anyway, it wasn't until 2015-ish that my mild fondness of turf became my chance to take over the world… I mean, change the world… of lawn care.
"A lush, green lawn is good for the soul."
– Gandhi (probably)
Barbecues. Family time. Homemade slip n' slides. Epic games of Tag. Instagram. Sustainable living. A place to pop your dog when they're annoying you. Selfies. Staring out of the window while washing up. Imagining you have a hammock you could read in. There's nothing a sexy lawn doesn't improve. That's why I painted my name on the side of a van and set about growing a brand from the roots up, focussing on quality, value, innovation and offering a super-duper service.
And it worked. My dreams came true. I've built the greatest, friendliest and best-looking team of lawn care gurus in the world (so they tell me!). And the reason we look so good is simple: confidence. We're confident in what we do, how we do it, and the service with a smile we provide. In fact, there isn't a single franchise (anywhere!) that can match us on service. We're your LOCAL N' INDEPENDENT lawn care experts, and we do our thing all year round.
Did you know?
A healthy lawn absorbs CO² and produces enough oxygen for a family of four.
Joe's Humble beginnings
Joe's has travelled a long old way since those humble beginnings. We now have a range of bespoke lawn care treatments specialising in weeds, moss, pests and diseases. We use the very best products and equipment. A lawn care blog that's the equivalent of sliced bread. And we have the ability to keep your other outdoor garden surfaces looking groovy all year round, like your decking, driveways, pathways and patios. Oh and, wait for it, our prices start from just £29. Twenty nine quid! That's all. But ssssh. That's between you and me.
And with that said, it's time to pop over to that interactive map (I know, we have an interactive map too!), have a peek to see if we're operating in your area and, if we are, start living your best lawn life. And if we're not, watch this space 'cos my attempts at world domination have only just begun.
"Make lawn care great again."
– some President's campaign slogan
In the meantime, keep an eye out for the Joemobile (there are a few of them), take a look at our free lawn care tips on the Joe's Diary page and, well, give me a buzz to arrange your FREE Lawn Analysis.
Thanks for reading!
Ciao for now,

Visit our Facebook and Instagram pages for Joe's top lawn care advice!