5 Of The Most Magical Patio Materials
Let's be real for a moment: patios are a lot like conservatories. They are. Think about it for a microsecond. In the winter, they're nothing but glorified storage spaces that quickly get filled. They're filled with all that clutter you don't use and thus should have probably thrown away by now. yeah, we're looking at you rusty hammock and prosthetic-limb coloured exercise bike that was once grandma's. But then, in the summer, they both become the most popular spaces in your entire home-slash-garden. It's incredible. Their careers enjoy more comebacks than Kylie Minogue.
Anyway, forgetting conservatories for a moment, a summer patio is where everything happens. It's where you pop your rattan garden furniture, where you drag your barbecue grill, where you wheel your old n' rusty sunlounger to soak up some rays, slip off to for a bit of peace and quiet, take that book you didn't quite manage to start last summer, and gossip with your friends over a white wine spritzer. The point is: patio spaces are the best, which is why you need to:
a) Renovate your winter-worn patio or

b) Rip your old one up and start from scratch.
If you're leaning more toward Point A, we have some great news. We offer that kind of surface treatment. Yup. Our surface treatments will combat ALL weeds, algae, mould and moss by killing them dead in just 2 visits per year. Meaning no more unsightly patio problems.
If, however, you know deep down there is no rescuing your tired, dishevelled and totally-past-it patio. But perhaps you don't know where to start, well, don't despair. The trick to a snazzy-looking patio is knowing which materials will give your outdoor area that little bit of individuality and wow-factor.
So, without further ado, here are the five basic materials almost every pretty patio is made from. Enjoy.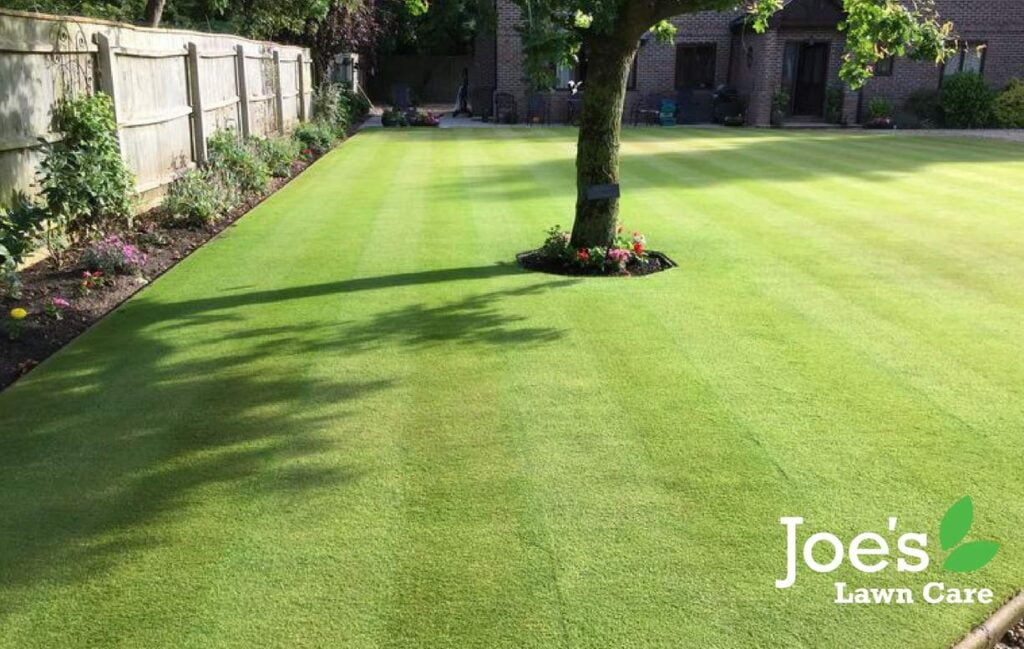 1. Go Crazy For Concrete
If you're on the hunt for something versatile, adaptable and hardy (sort of like Christian Bale). You'll have to travel to the farthest reaches of the Milky Way to find something better than concrete. It's the classic patio flooring; the cocktail of sand, cement, water and gravel passing the test of time with flying colours (albeit rather gray colours).
It's durable. It moulds easily. It conforms to whatever shape you subject it to. It's easy to maintain and, best of all, you can finish it any way you like. Smooth, stamped and scored. Brushed, patterned, coloured, tinted or even decorated with inlays. You could even throw in a few pebbles for old times sake if you fancied. For something so bland, it's incredibly awesome.
2. Nothing's Better Than Brick
Brick has (literally) been kicking about in kilns for thousands of years, which is the best testimonial anyone could hope for. And it hasn't managed this feat because it has some top-notch marketing team behind it. No. It's become ground zero thanks to its sturdy build, long-lasting nature, neat edges and the kind of classic look. That means it will compliment almost every landscaping style imaginable.
It doesn't matter whether you have a formal setting or a rustic ranch. Bricks make for a perfect patio flooring, as well as beautiful pathways and exciting edging. And there you were thinking bricks were just a bit of alright.
3. Forget-Me-Not Flagstone
OMGAAAAD. Just look at the texture of this stone. It's staggering. It's the patio version of Ryan Gosling's face in The Notebook. Breathtaking. But these large, flat slabs of gorgeously irregular stone aren't just pretty to look at. They're also that little bit rough, which means they will provide you and your lodgers with an extra dollop of grip even when wet. Basically, they're the perfect choice if you have a pool that needs sprucing up.
Trust us: we're addicted to Instagram as much as the next person, and this is exactly what those swanning about Beverley Hills are laying. The imperfection of flagstone is what makes it so perfect.
4. Tiles Will Take Your Breath Away
If you want to capture that 'quaint villa on the Mediterranean' look, you need to get your hands on a pallet or two of unglazed ceramic tiles. They give patio floors the kind of unique finish that will make you feel like you're on holiday every time the sun is shining. Anyway, the reason we recommended unglazed tiles is because they are that little bit safer. Yeah-yeah, glazed tiles have that lovely smooth finish that manages to sparkle in the light. And yes, that can be hard to resist. But we live in England. Where it rains a lot. And when glazed tiles get wet they become a super-hazard, like banana skins in Mario Kart. That said, you can always decorate the edges of your patio with glazed tiles and give it that little bit of an accent.
The three main types of patio tile are:
Porcelain

: these little beauties are a good option if you have kids or tend to spill drinks a lot because they're stain-resistant (although you can get sealers to protect every kind of tile from wear, tear, stains and moisture, which makes this a bit of a

moo point

).

Quarry

: these tiles are a little rougher, which means they are ideal for anyone worried about slipping, such as worried-sick-parents of toddlers, those with elderly parents, and anyone wondering what to pop their hot tub on.
Terracotta: these tiles are almost perfect for mild temperatures, which makes them a great choice here in the UK. Oh and their rustic look is absolutely divine.
5. Stone Tiles Are Sublime
If you're wondering why we didn't add these to the above section, we have no answer for you. It's like trying to guess what happened to D.B. Cooper. All we know is: stone tiles are stunning to look at. Which is probably why they're used for more "formal" patio spaces. There's something about the dark gray colour and geometric layout that makes them that little bit more, how do we say, posh. They're the kind of thing you'd find in the backyard of a South London mansion.
Cut into square-slash-rectangular shapes (which is probably why they're also known as 'cut stone'). You can choose to lay anything from granite to marble, slate to sandstone, travertine, phyllite, limestone and even blue stone. All of which will take your breath away. That's a Joe's promise.
Thanks for reading 5 Of The Most Magical Patio Materials! For more lawn care tips and tricks, follow us on Facebook and Instagram.