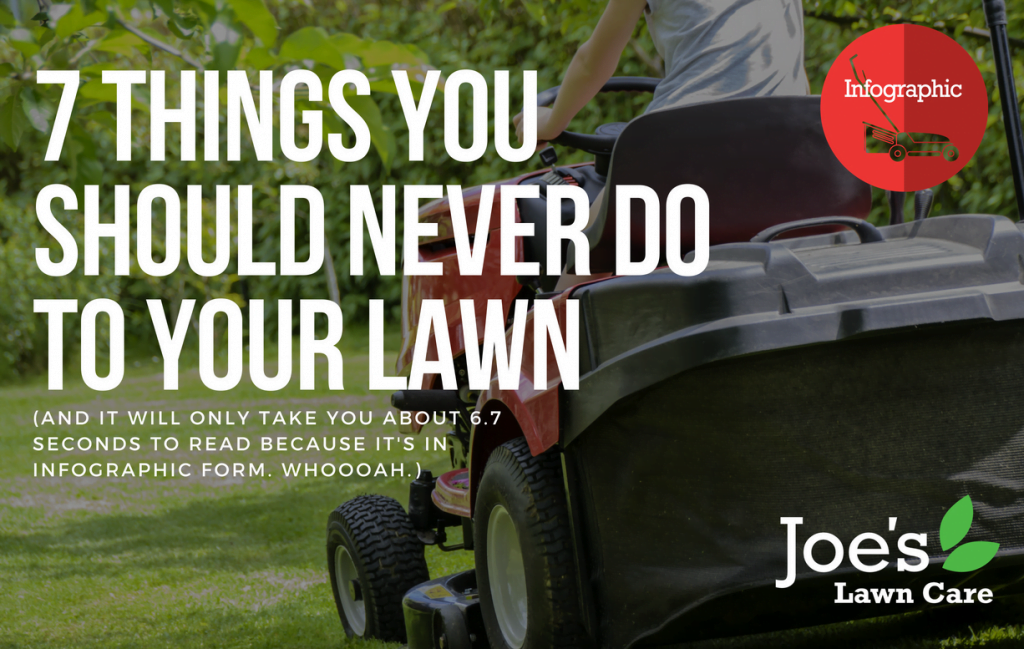 We're now deep into Spring. We know this because our lawn is growing faster than asparagus (NB: asparagus grows crazy fast). But you already knew this. Which is why you've been out in your garden, pushing that mower of your up and down, up and down at least two times a week already. Mmm hmmm. Lawn care regimes are now well underway.
But just because you've been out in your backyard trying your hardest to maintain a healthy crop of grass doesn't mean you're successfully maintaining a healthy crop of grass. It's frustrating, right? Trying to keep on top of your watering responsibilities and hoping you're cutting your lawn to perfection. Only for the darn thing to get ruined by unsightly patches of brown and weeds with more resilience than a movie-star hero.
So, to help you out a little, we've pulled together seven things you should never do to your lawn. But that's not all because we've also made these tidbits of advice super digestible. After all, it's spring. Who's got time to read a lengthy blog in spring?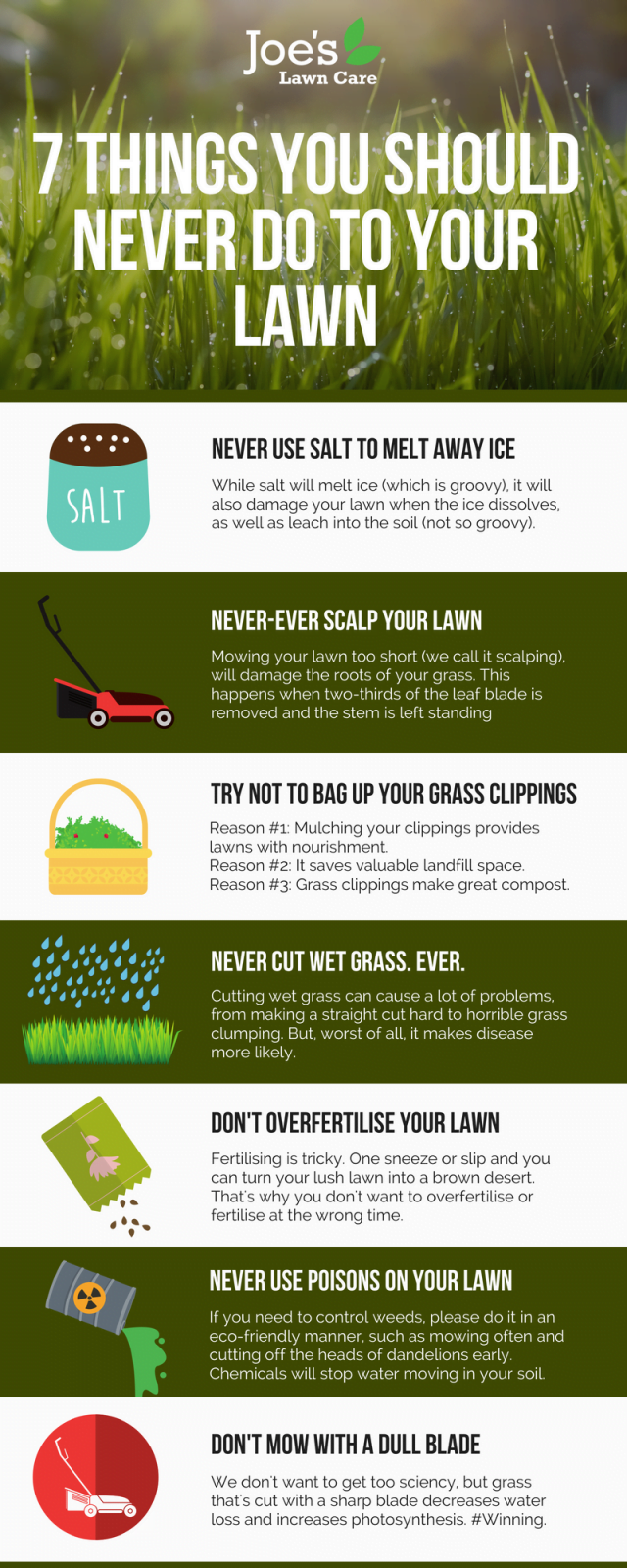 Thanks for reading 7 Things You Should Never Do To Your Lawn! For more lawn care tips and tricks, follow us on Facebook and Instagram.