The Beginner's Guide To Lawn Care Power Tools
Everything you need to know about which power tools will make your lawn great again.
Whenever someone walks into a room and says "what would you like first, the good news or the bad news?" the answer is always the bad news. Always. And it makes total sense. You want to get the nasty negatives out of the way so that you can replace them with good vibes – and I'm going to follow this formula right now. So:
The bad news is: keeping your lawn looking prim and proper can feel like a bit of a chore.
The good news is: keeping your lawn looking prim and proper means you get to play with some really cool toys, and that's what this week's musings are all about.
Don't get me wrong, the easiest (and best) way to make your lawn look healthier than a Hollywood starlet on a juice diet is to hire a lawn care legend specialist, like me – but that doesn't mean you can't fill your shed with some tools and have a little bit of fun between visits. And to help you understand which tools will help you take the best care of your turf-grass, I've compiled a list of lawn toys that every garden-owner should a) own, b) rent or c) ask your lawn care specialist if you can have a go with the next time they pop over. 
Let's do this:
The Lawn Mower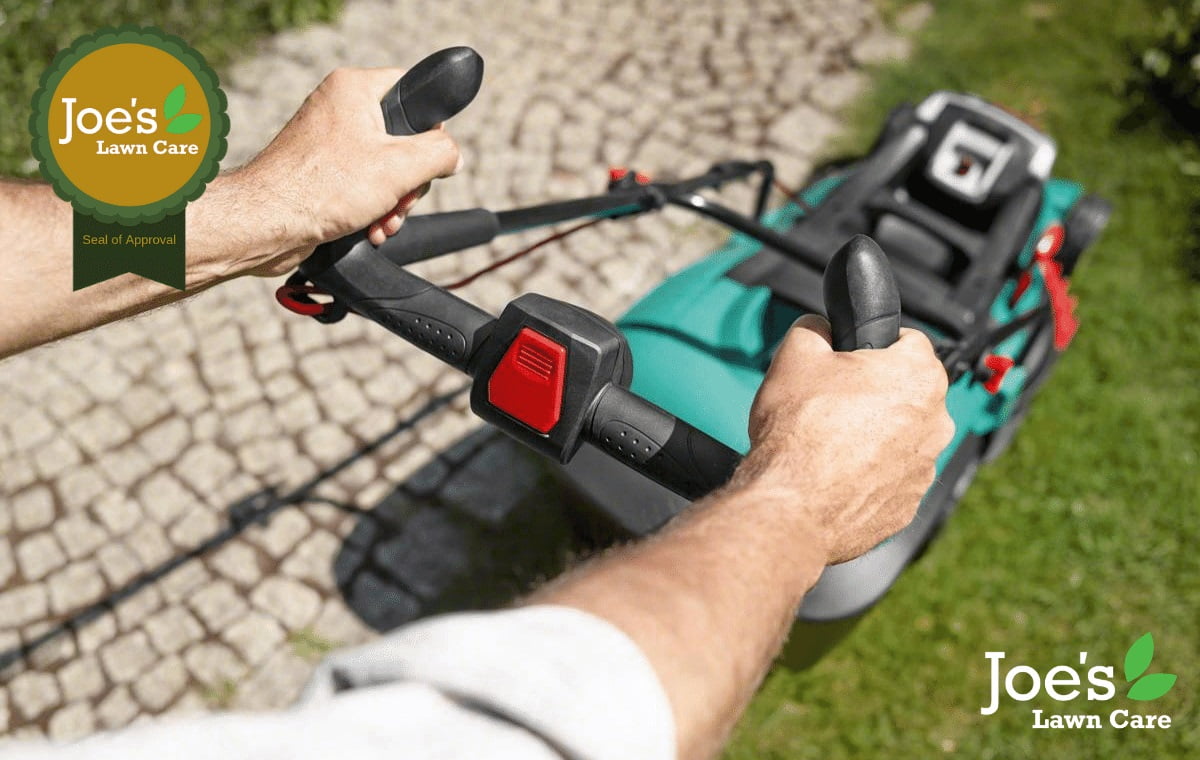 Pretty much every homeowner with a lawn sat outside their kitchen window needs to own a lawnmower — and then name it (mine is called Martin Riggs because he does Law(n) and Order like no one else #LethalWeapon). 
Anyway, while there are two types of lawn mower – rotary and Cylinder – I would give the famous Joe's Seal of Approval to the former and, in particular, the Bosch Rotak 43 LI Ergoflex. It doesn't matter whether you opt for a petrol or electric, push or ride-on, rotary mowers are waaaay more effective. As for features, I'd go with a mower that has either a self-bagging function (for your compost pile) or a mulcher (so that you can return your chopped up grass clippings to your lawn, eliminating the need for an excessive use of fertilisers).
The String Trimmer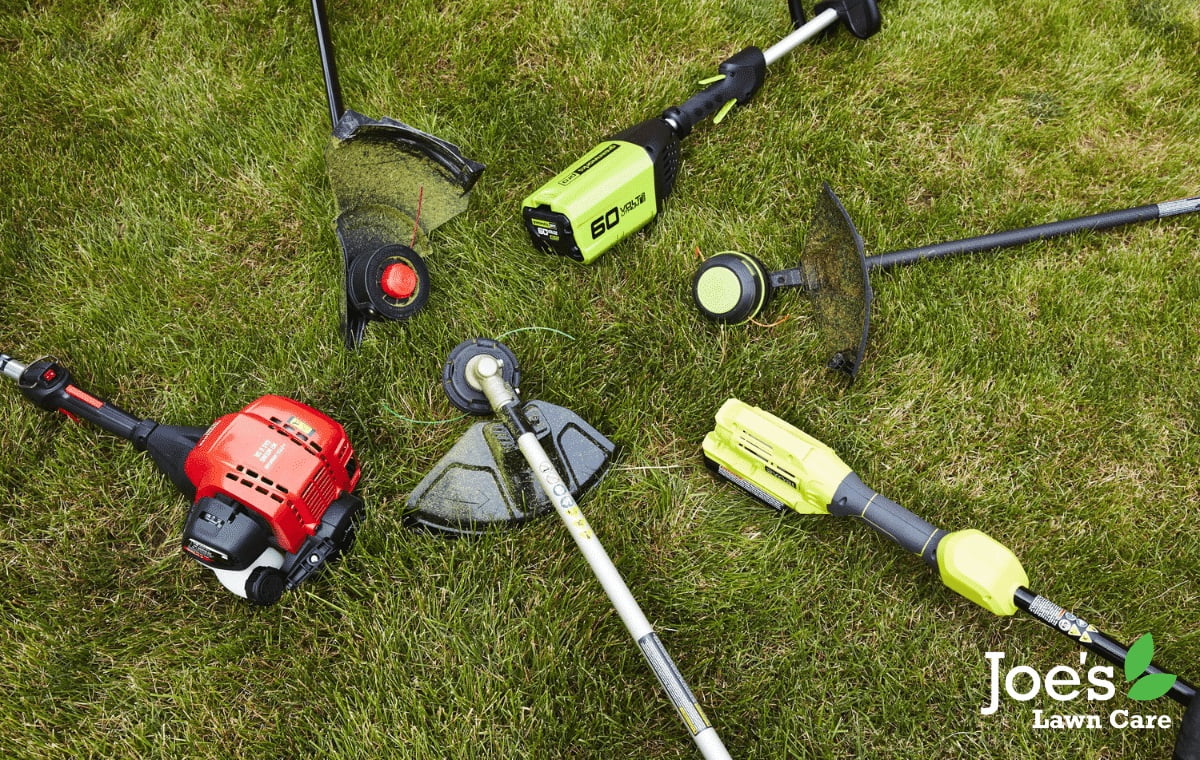 According to scientific studies, using a string trimmer 'Strimmer' makes you feel 76% more powerful. Apparently it has something to do with being able to tackle those areas of grass you couldn't reach with your mower, giving you the last laugh (mwah hah ha). 
And here's another fact: next to the mower, string trimmers are the most commonly owned lawn tool, which must be because your lawn would look a total mess without them. Just think about all those untidy grass blades that would be allowed to run amok along your fences and walls and garden beds. Basically, no mowing session is complete without a good-old trimming session, period. 
The Leaf Blower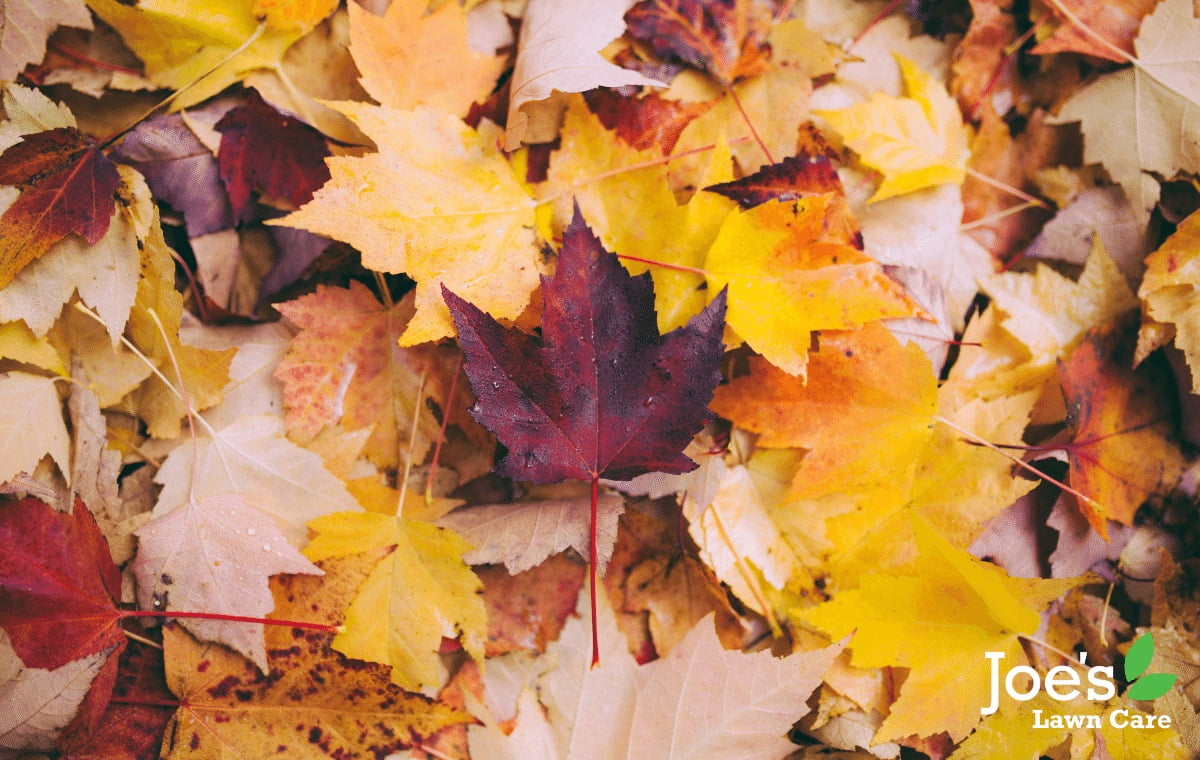 Apart from seeing three or more matching numbers on a lottery ticket, nothing gets me more excited than seeing a lawn covered in leaves and debris. Why? because it means it's leaf blowin' time, yeehaw. Seriously. Who would have thought blowing leaves off the lawn, out of your garden beds and away from your patio could be so much fun? My only grievance is the noise. There's just no need for a handheld machine that blows leaves about to be louder than an Apollo Rocket taking off. Thankfully, leaf blowers don't do anything you can't do with a good old-fashioned rake and broom. They're basically just great at saving time.
The Lawn Spreader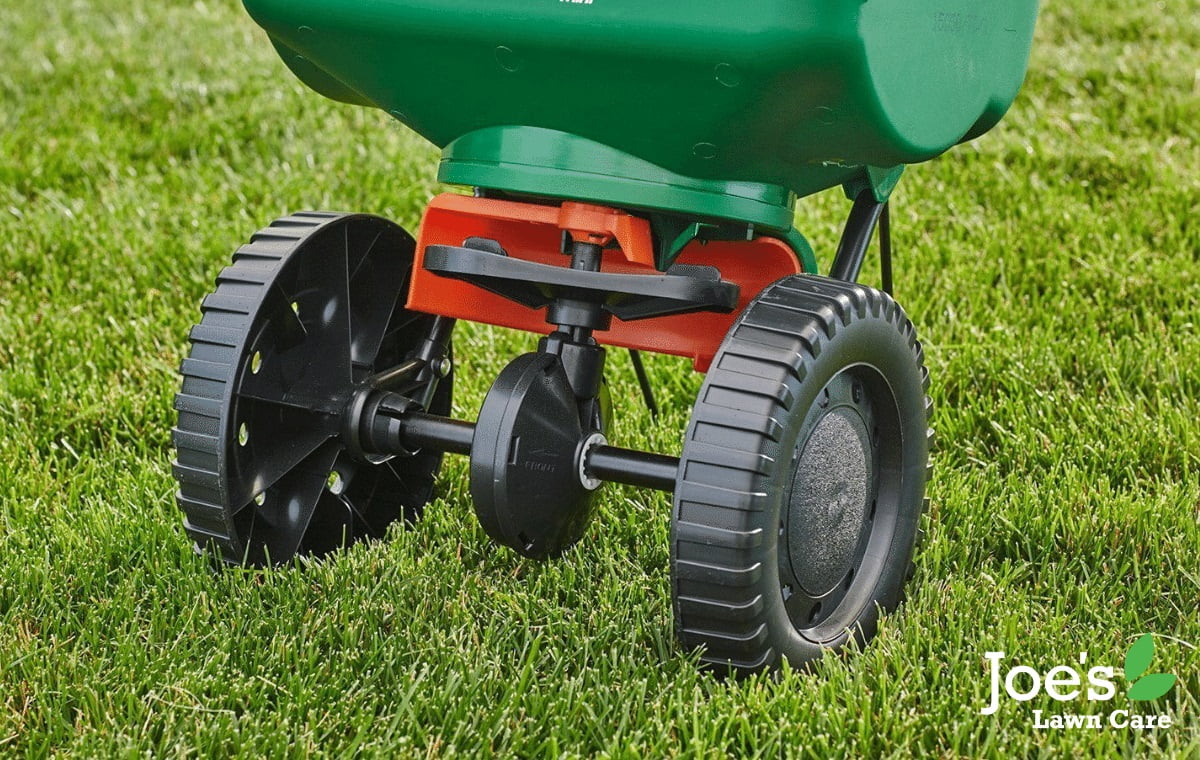 For those new to the garden game, spreaders are a tool you push along your lawn to spread things like fertilisers and lawn seed and pesticides and whatnot, and there are two types: 
There are

broadcast spreaders

, which scatter your seeds and fertilisers by spinning in a circle, and…

There are

drop spreaders

, which just drop your seeds and fertilisers through a line of openings in the bottom.
Whichever one you opt to store in your shed, though, they're not overly expensive, which is good news for anyone that's serious about making their lawn more beautiful than your neighbours. That said, you probably won't need to use it more than twice a year, so either call me up and I'll bring mine over, or just rent one as and when you need to spread stuff. Simple.
The Sprayer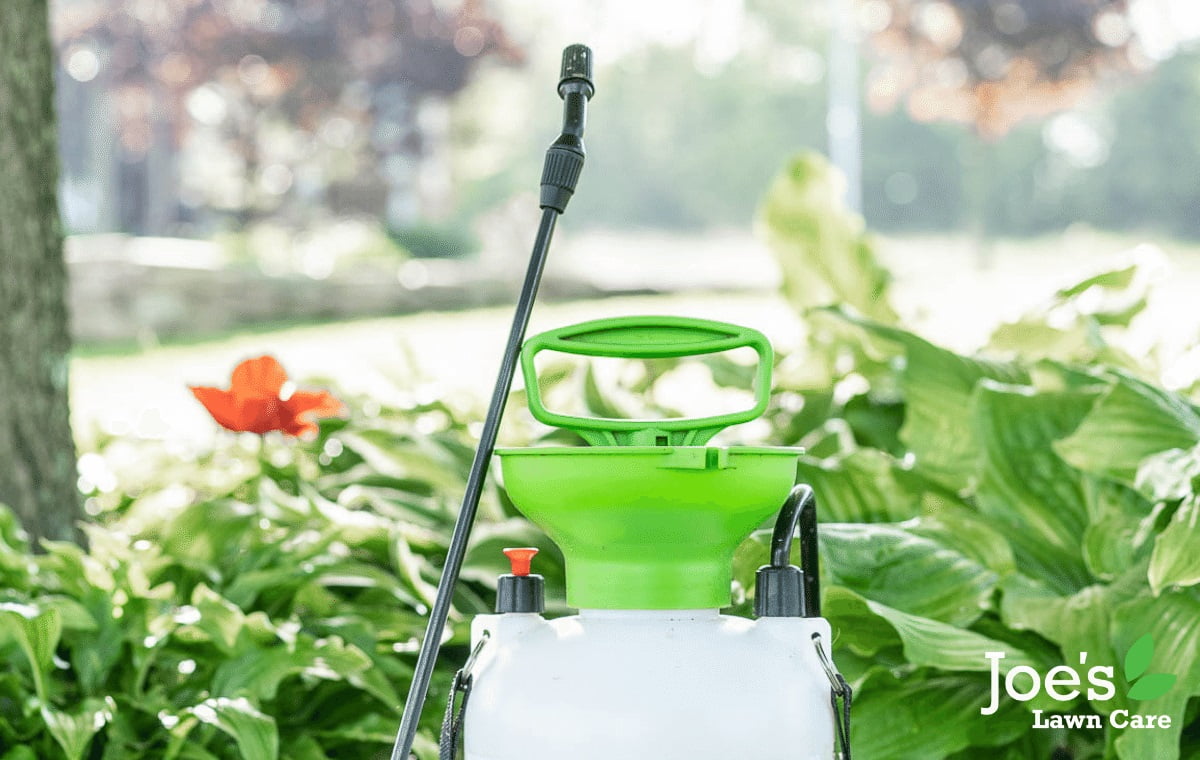 Now you're probably thinking that I'm about to tell you about those bright yellow backpacks you can fill with weed-killing chemicals — and I kind of want to because they're great for targeting individual weeds. But I'm not gonna do that, and that's because weed-pulling has become a lost art, like sending handwritten letters and dressing modestly for a night out. So instead of buying a weed sprayer, why not save some pennies and improve your knowledge by reading this easy guide about how to hand-combat the heck out of weeds. 
The Scarifier – Lawn Care Power Tools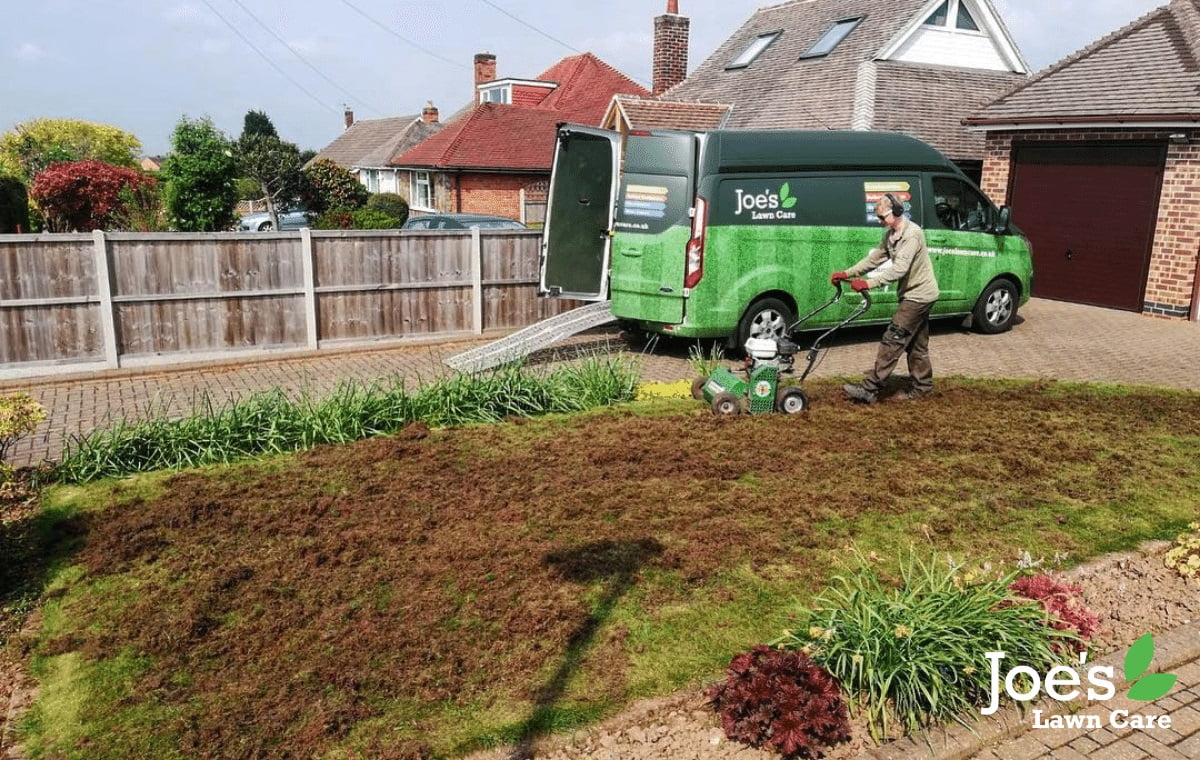 Thatch sucks. That's why you need to get yourself a scarifier (or as the Americans have cleverly named it: a de-thatcher). They essentially take the hard work out of loosening up and removing the thick layer of thatch that's built up in your lawn. Now a little bit of lawn thatch never hurt anyone, but when you've got thatch so thick it's stopping water and nutrients from reaching the roots of your grass, well, that's when it needs removing. 
That said, while you can hire scarifiers from tool rental places, I'd recommend calling me, and not because I'm a good salesman but because you can do more harm than good to your lawn if you don't know what you are doing. It's also a pretty large and heavy tool, which is why most people choose to have this done by a professional lawn care service.
The Lawn Aerator – Lawn Care Power Tools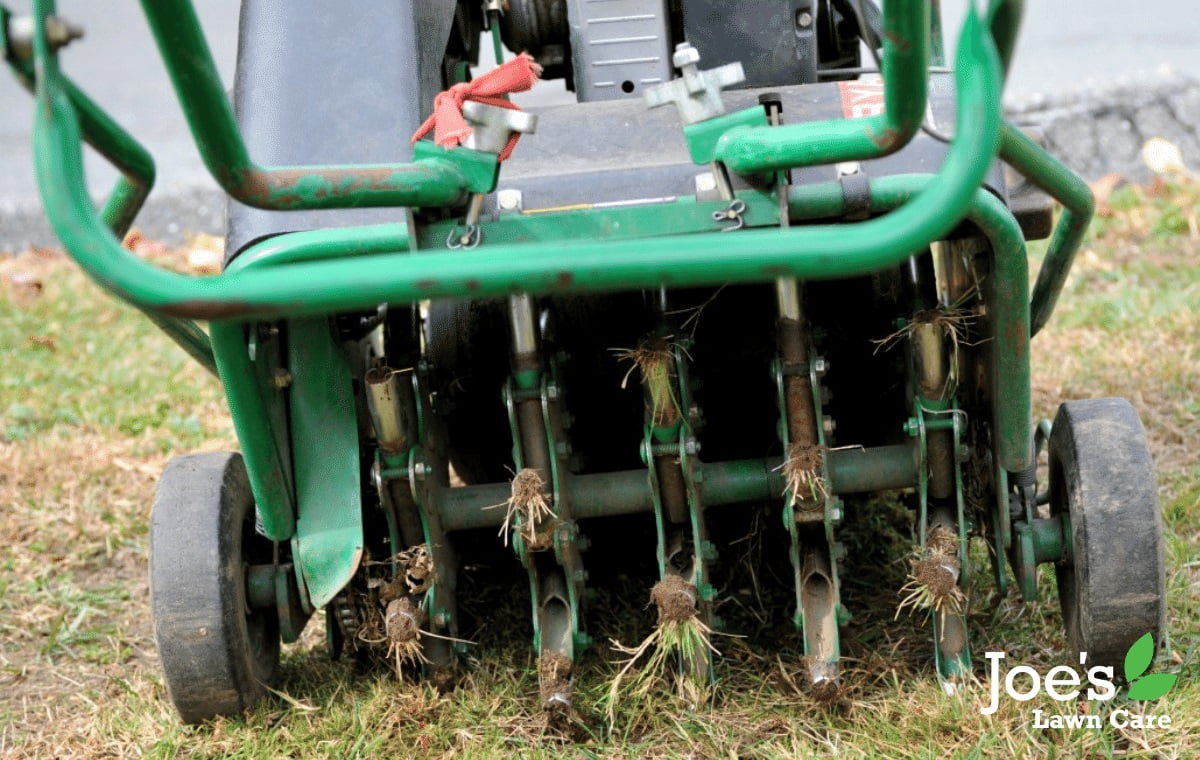 And last, but by no means least, is the aerator, or core aerator if you want to address it by its full name – and what a tool this is. Unlike scarification, aerating your turf is a lawn care activity you should do every year, and that's because it's so awesome. Anyway, what these power tools do is this: they remove plugs of grass and soil to make it a lot easier for water, air and nutrients to reach the roots of your lawn. And that's not all. Aeration is also epic at relieving soil compaction, which is an uber-common problem with heavily used lawns.
Basically, get yourself some of these tools and – OMG! – your lawn will look and feel brand new. 
Thanks for reading The Beginner's Guide To Lawn Care Power Tools! For more lawn care tips and tricks, follow us on Facebook and Instagram.