Dear Cambridge resident,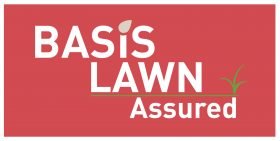 Are you looking for professional lawn care in Cambridge?
As you're reading this page, I can assume your lawn isn't looking as thick and lush as it could. Maybe there are now weeds and moss where once lay thick, healthy grass.
The level of lawn care required for a picture-perfect lawn can be difficult to carry out yourself – and even harder to maintain.
Garden centres and DIY stores sell the materials, but the problem is that commercial gardening supplies are heavily diluted and just don't give you the results they promise.
And because they're chemically weak, people end up using more – wasting money in the process.
Of course, you don't have to do it yourself.
Large franchises have taken over the lawn care industry, pushing independent companies aside.
Many of our customers come to us having had negative experiences with franchised operations – maybe you can relate.
Poor service, late or missed appointments and inexperienced staff are common complaints against the giants of the industry.
Franchises are often guilty of treating all lawns identically, mainly as a time-saving measure. The truth is, if you want your lawn to stay green and weed-free, it needs a tailored treatment to get the root of its specific issues.
Isn't it time your lawn received a more personal, professional service?
Well, what about this…
One of our friendly and deeply knowledgeable lawn technicians will come to your house and inspect your lawn. No matter its current state, they'll tell you exactly what it needs to look its best.
Oh, and this is completely free.
Then, when you give us the go-ahead, we'll get to work on transforming your lawn into one you can be proud of – and make the neighbours jealous!
You won't just be left with a beautiful, weed-free lawn, you'll have a relationship with a lawn expert who'll work with you to keep your lawn looking great for months, even years, to come.
You can relax knowing you've got the best team for the job. All that's left, is for you to plan all the great activities you want to do on your perfect, new lawn.
If this sounds good to you, you might want to keep reading. Here's why…
We're the UK's leading and fastest-growing independent lawn care provider
We have a 4.9 rating on Google thanks to our happy customers
We're BASIS Lawn Assured and The Amenity Standard Accredited
We have over 20 years' experience treating lawns in Cambridge and beyond
We treat over 5 million metres of lawn every year – That's 33,000 football pitches!
We plant 2850 kgs of seed each year – The weight of 60 lawnmowers!
But this isn't about us and what we've achieved. It's about you and your lawn.
Here's What You Can Expect From Us…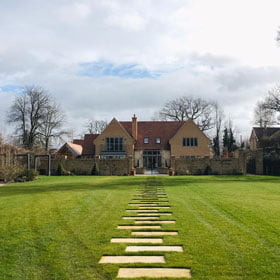 FREE lawn analysis

– In order for us to choose the most effective treatment for your lawn, we'll conduct a thorough investigation of its current state – completely FREE.

Incredible results after just ONE treatment

– In our first visit, we'll kill 95% of all weeds & moss and prepare the ground for healthy grass growth.

Tailored treatments

– Rather than treating all lawns the same, our pre-service checks will help us determine what YOUR lawn needs to look its best.

A dedicated technician

– You'll be paired with your own lawn expert who'll be your contact going forward.

Expert lawn care advice

– We don't keep our secrets to ourselves. You'll benefit from our 20+ years' experience in maintaining picture-perfect lawns.

FREE aftercare

– We'll check up on you and your lawn every 10 weeks or so. If any extra work is needed, we'll do it – free of charge.
Your Lawn Is In Safe Hands…
We're the UK's leading and fastest-growing independent lawn care company

A 4.9 rating on Google

Over 5 million metres of lawn treated every year

2850 kgs of seed planted each year
Best thing I've ever done. I would recommend joes lawn care to everybody.

I've been using Joe lawn Care for 12 months and just renewed again for another 12 month. Why ? Honest assessment of lawn treatment from Nick (even with me planting few devilish questions to test their knowledge and honesty). Price was fair. The service from Josh was excellent, extremely polite every single visit, treated me…

we have just had our spring treatment that begins our third year of using Joe's, – as ever the operatives (2 today!) were polite, efficient and very knowledgeable. weeds and moss seem to be a thing of the past. Thanks and well done.
Your Lawn Will Finally Be Taken Care Of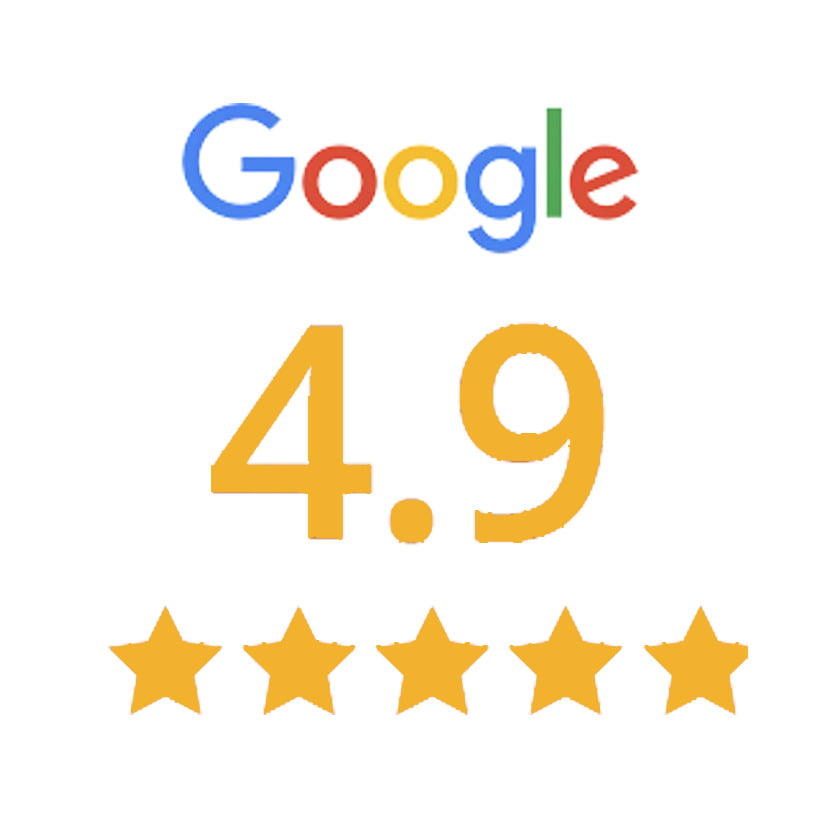 When you choose Joe's Lawn Care, you'll be on the fastest, smoothest route to a beautiful lawn.
Professional-level lawn care in Cambridge needn't be complicated or expensive.
Many homeowners try to carry out the work themselves only to call the experts when they get overwhelmed – or cause damage.
Save yourself the time and trouble by contacting Cambridge's favourite independent lawn care providers. Then, all you have to do is sit back and watch your lawn be transformed into something usually only seen on a golf course.
Book Your FREE Lawn Analysis Today
You're here right now because you want to…
Banish weeds and moss forever. You'll enjoy healthy, green grass from now on.
Get your lawn sorted. Quickly and hassle-free. We've made our process as fast and simple as possible, so you'll have a beautiful new lawn before you know it.
Finally, have a picture-perfect lawn that's the crowning glory of your home.
The word is getting out and our friendly team are getting more popular by the day. Act now to avoid disappointment.
Ready for the next step?
Just click on the button below to fill out a short form. We'll call you back very soon to organise our visit.
I don't have much money to spend on my lawn.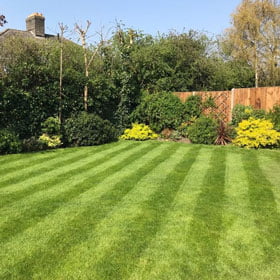 We understand most people have budgets to keep to, that's why we keep our prices extremely competitive.
Plus, keep in mind the extras you get with Joe's Lawn Care:
Free lawn analysis
Free checkups and aftercare
Free expert tips and advice
Service tailored to your lawn
Your dedicated technician
I don't want to make a decision now.
Nobody likes feeling pressured. That's why both our free lawn analysis and final quote are completely obligation-free.
We're not the pushy types. You'll have plenty of time to think about it or talk it over with your husband/wife/cat!
Before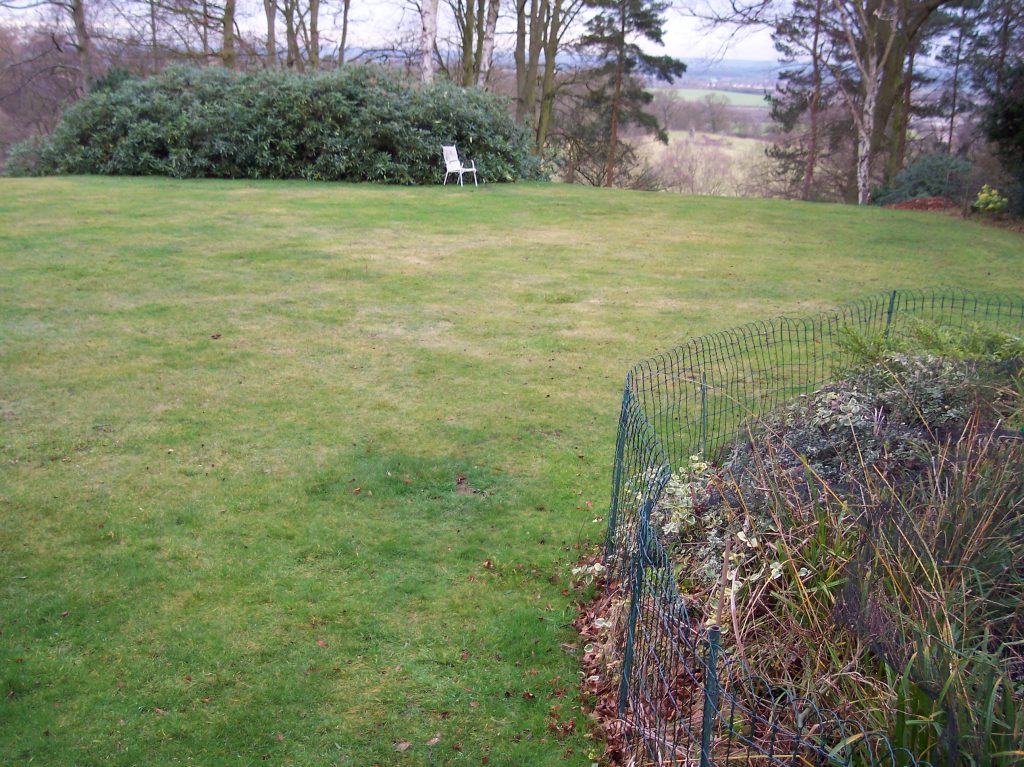 After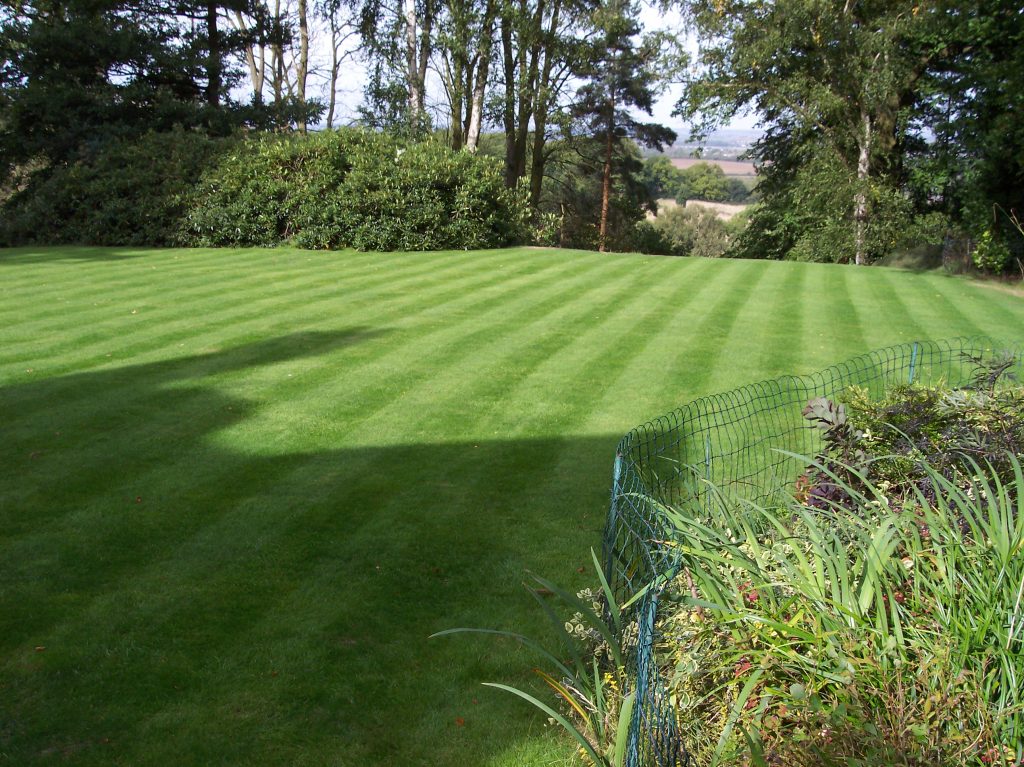 I know nothing about lawn care.
Nobody is expecting you to be a lawn expert. Our in-depth lawn analysis will help us determine the best course of action for your lawn.
And don't worry, we won't bamboozle you with technical terms – we'll explain our plan in plain English.
If you DO want to learn more about lawn care, we'll be happy to share our wisdom with you.
You Really Have Nothing To Lose…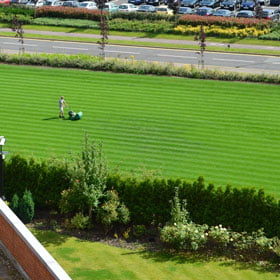 Booking your free lawn analysis is easy and what's more, you're under absolutely no obligation to pay for our services.
We offer this freebie to find out if we're a good fit for you, your lawn and your budget.
While we're at your home, we'll give you a detailed report of our findings and tell you how much it will cost for us to complete the treatment – and again this is obligation-free.
If you want some time to think about it, go ahead. Just give us a call when you're ready for us to start working.
You've got nothing to lose. Book your free lawn analysis today and take the first step to an immaculate, weed-free lawn.
Our Services Aren't For Everyone…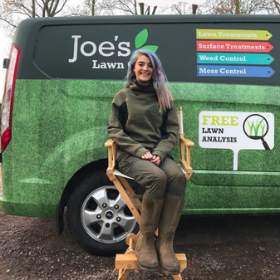 We pride ourselves on our professional, yet personal service. We have over 20 years' experience giving residents the lawns of their dreams who in turn, reward us with fantastic reviews and repeat business.
If you'd prefer to treat your lawn yourself, to spend your free time killing weeds only for them to come back faster than you can say 'If only I had called Joe's Lawn Care…', then I'm afraid we're not going to be the best option for you.
If however, you value a friendly, professional service with fast, long-lasting results then the best place to start is by booking your free lawn analysis today.
Frequently Asked Questions
Here are some typical questions we get asked:
1) Where in Cambridge do you operate?
We've transformed lawns in Chatteris, Ely, Godmanchester, Huntingdon, March, Peterborough, Ramsey, St Ives, St Neots, Soham, Whittlesey and Wisbech.
To check we serve your area, give us a call on 0330 043 2343
2) How soon will I see results?
You'll see great results after just ONE treatment.
In our first visit, we'll kill 95% of all weeds & moss and prepare the ground for the growth of thick, healthy grass.
3) Will my dedicated technician be the same person who analyses my lawn?
Because of their busy schedules, it might not be.
But don't fret, you'll be paired with a friendly expert who'll be your dedicated lawn-person going forward.
4) What happens after I book my FREE lawn analysis?
We've kept the process nice and simple.
We'll call you back in 1-2 business days to have a quick chat and organise our visit.
We'll arrive at the agreed time – on the dot. If for any reason we're running late, we'll keep you informed. We'll proceed with the lawn analysis, answer any question you might have and give you an accurate quote.
And you can relax, our visit will be quick, painless and we WON'T pressure you into making a decision on the day.
5) What actually is a free lawn analysis?
By visiting your home, we can…
Uncover any hidden problems with your lawn
Determine the best treatment(s)
Share lawn care advice that you can action yourself
Give you an accurate quote
To book yours today, click here.
6) Are you really an independent company?
We certainly are. Although the local lawn care industry is dominated by national franchises, we embrace the benefits and culture of an independent company.
This is one of the things our customers LOVE about us.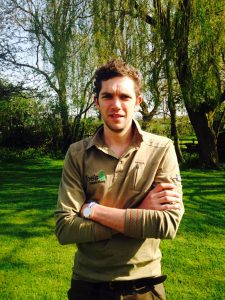 We hope we've covered everything here, but if you still have questions, don't hesitate to call us on 0330 043 2343
We can't wait to meet you and start transforming your lawn very soon.
Joe Page, Owner – Joe's Lawn Care
5 Quick & Simple Reasons To Book Your FREE Lawn Analysis Today
It'll be the easiest thing you do all day.

Click the button and fill out a short form. This will start the ball rolling on your lawn transformation.

You won't be putting it off any longer.

Take back control from ugly weeds and enjoy a lush, green lawn this summer.

You can relax.

You can sit back and watch your lawn be turned into something that will make you proud – and your neighbours jealous.

You'll be leaving your lawn with the pros.

We're the UK's No.1 independent lawn care provider with over 20 years' experience and an industry-leading 4.9 rating on Google!

Don't miss out on having the gorgeous green lawn you've always wanted.

Residents all over Cambridge are enjoying their fabulous new lawns, why not you?