Midlands Rural Business Award Winners
Joe's Lawn Care have recently been announced the winners of Best Professional Services in the Midlands in the Rural Business Awards. It is Joe's Lawn Care first award and thrilled is an understatement. It is amazing to be recognised for the exceptional service they provide.
From Joe's – "We strive to be professional and to carry out the best service for our customers and their lawns. In a world full of franchises it is important to offer a bespoke treatment service; treat all lawns and customers as individuals." 
Joe's team are passionate and dedicated which is why it is so wonderful to tell them that their hard work pays off. A proud team, with an award to show it.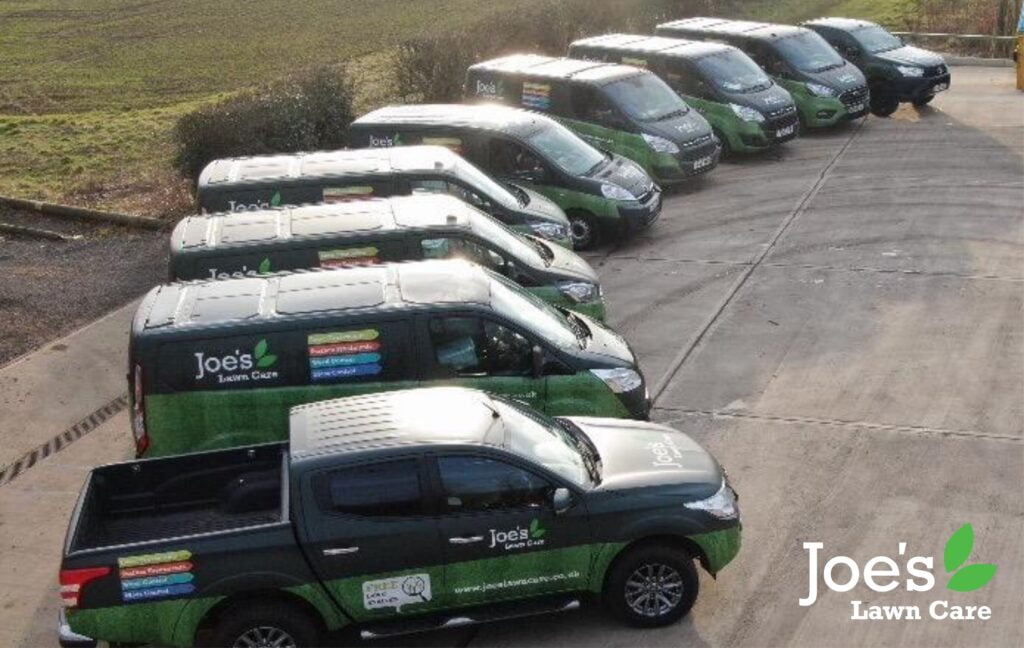 The Awards
The award process started back at the start of 2021 and we were announced finalists in June, which was fantastic. But to go on and be crowned the winner of the Best Professional Services is the icing. The next stage is the national finals, unfortunately due to COVID it is an online event, but we will probably get dressed up to the nines (because why not) and gather round a computer screen.
The winner of the National Rural Business Awards National Finals will be announced in February 2022. We can have our fingers and toes crossed but it all comes down to the best professional services. Which only happens with hard work and a worthy business will be revealed. We were up against 3 for the Midlands Rural Business Awards and we are now up against 5 very worthy businesses in the National final award.
Joe's story
Starting the business back in 2015, nearly 7 years on and the growth of the business has been exceptional. When Joseph decided to set up his business to now, it has grown from strength to strength. Never losing direction of what is important. You start a business your passion is in the service you provide and as it grows you are often unofficially promoted through the ranks. You get to the top, managing director, business owner, CEO and trainer. To get there is a team of dedicated technicians by your side and they're carrying the baton for Joe's. Training the team is something Joe takes pride in. He has not let go of the reason why he started the business and passes on the passion to the team.
Joe's continues to grow and to adapt their services to be the best business in lawn care. 
To keep up to date with the Midlands Rural Business Awards Winners and for lawn care tips and tricks, follow us on Facebook and Instagram.