Which Should You Choose? Natural or Artificial. 
Since the beginning of time, there have been certain debates that have divided people. Pancakes or waffles. Cats or dogs. Books or movies. Sweet or salty. Lethal Weapon 1 or 2. And, well, nearing the top of the list: Natural grass or artificial turf. 
In fact, believe it or not, artificial turf is becoming more and more popular. There are a few reasons as to why (*we blame the microwave, Netflix and instant coffee personally), not least of which is the low maintenance tag. But low maintenance and no maintenance are very, very different things. 
So before you make the leap and commit to a garden made of artificial grass that you have to hoover instead of mow. (Translation: you're probably not going to be invited to your neighbours next BBQ).  We've pulled together a list of pros and cons for both turf options.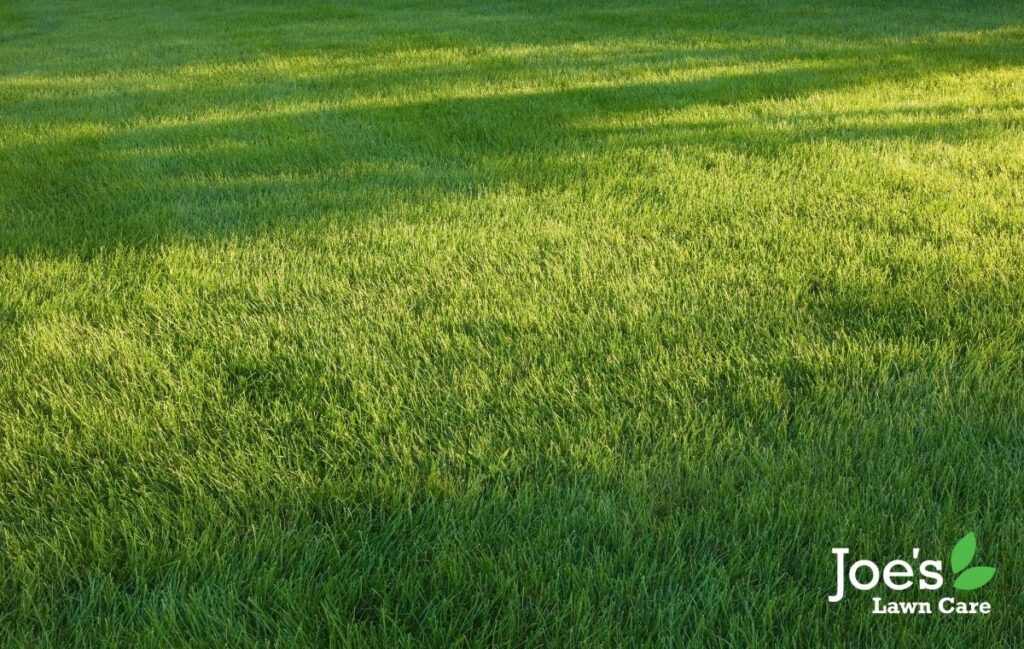 Pros: Natural Grass
Caring for your lawn comes with a real sense of achievement, responsibility, dedication and pride that can't be replicated. It's getting out there, understanding nature, learning about soil, what makes grass grow, how to keep it healthy and the

best mowing techniques

. And with that comes the greatest smell on earth: freshly cut grass.

Grass plays a vital role in cleaning the atmosphere and the air we breathe, which it does by trapping both dust and smoke particles. Once it does this, it then absorbs the more harmful pollutants, such as carbon dioxide, and turns them into clean oxygen thus providing us with cleaner air. In fact, the average lawn can provide enough oxygen for a family of four. So trust us, the best way to start the day is with a fresh coffee and a deep breath on your patio.
Soil erosion is a growing problem, which is where grass can play a vital role. Not only is it able to redirect the flow of water as it runs across the ground, but it also helps slow it down, allowing the soil to absorb more of it, thus preventing both soil erosion and mild flooding.
There's nothing better than heading into your garden on a hot summer's afternoon with a cool drink in one hand and that book you started last summer in the other. That is because your grass stays cool during hot weather, meaning you can walk across with bare feet. That's not the case with most hard landscaping surfaces. So in the same way your decking can be unbearable to stand on during a heatwave, artificial turf can be the same. Temperatures often rising to 30 degrees hotter than real grass!!!
Grass is so much more than the centrepiece to your garden. It's a haven for nature, supporting such a wide range of insects, biodiversity, and essential habitats.
The

health and wellbeing benefits

that come hand in hand with natural grass are almost endless. From being an active gardener to just spending half-an-hour outside every day. Enjoying your lawn can help relieve stress and anxiety, improve your mood, lower your risk of health issues, boost feelings of happiness and improve our general well-being. That's because your garden is a major source of relaxation, achievement and comfort.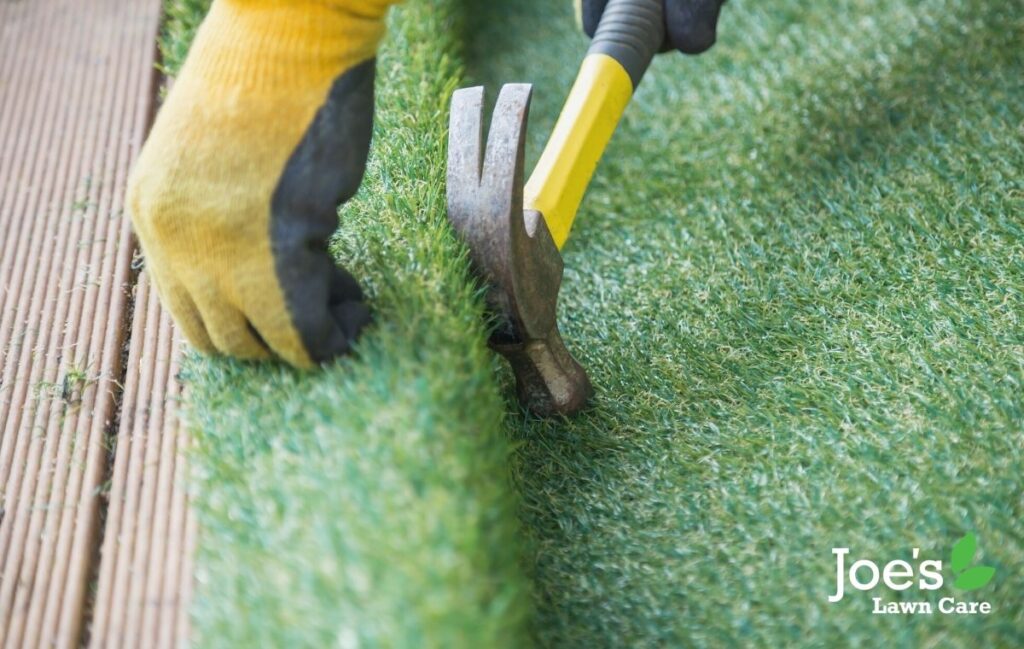 Pros: Artificial Grass
It goes without saying that artificial grass requires a lot less maintenance than real grass. Why, I hear you ask.. simply because it does not require mowing or watering or nutrition or sunlight. You simply need to install it and, well, enjoy it. But as we mentioned above, caring for your real lawn comes with so many advantages, from your health to your self-esteem.
Artificial turf almost-guarantees a consistent appearance. Because it is made from artificial, lifeless materials. You can choose the colour you want your lawn to be and enjoy the fact it will stay that colour and length for the majority of its lifespan.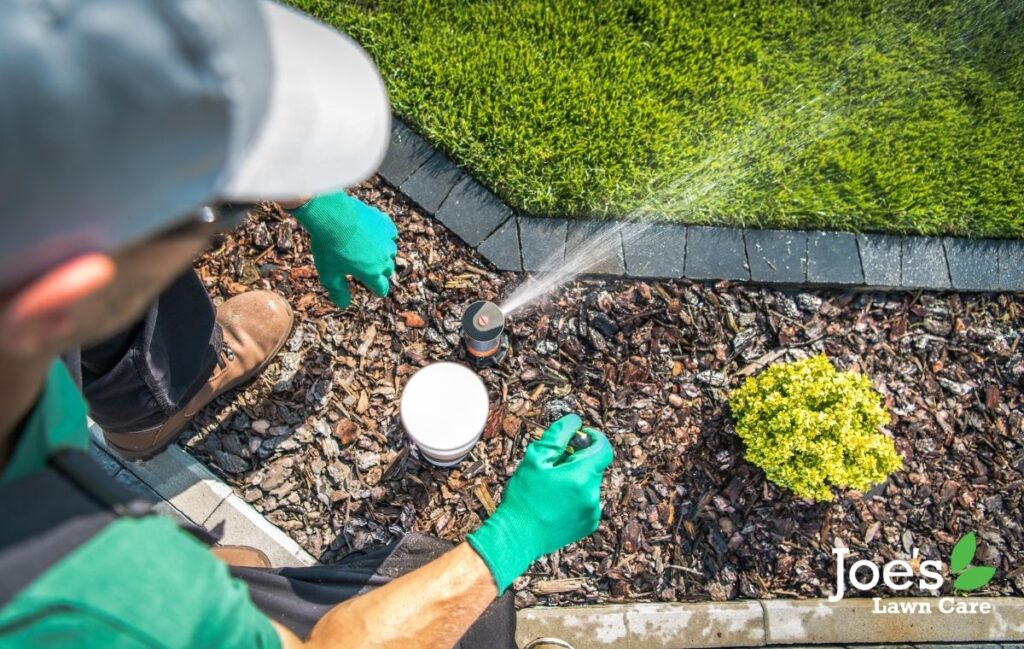 Cons: Natural Grass
Natural grass grows, especially in the summer months, and growing means mowing, which is a potential downside for some people, especially as caring for your natural grass means mowing it correctly, regularly and

cutting it the right height

in order to help it thrive as a healthy plant.


Grass is almost unkillable in that, no matter how much stress it is put under, it will almost always grow back. But that also means that it is vulnerable to

common problems

, such as disease, frost, drought and stress. From dogs relieving themselves on it to children playing on it to pests and diseases attacking it. There are certain things that you need to be wary of in order to keep it healthy.


All good things take time and some hard graft, and a real lawn requires exactly that. From being fed the proper nutrition to managing the

pH levels of the soil

, keeping on top of any

weeds

to dealing with any moss, ensuring the roots get enough oxygen and nutrients to keep your thatch layer low. There's a lot to think about when it comes to lawn care. But that's what Joe's Lawn Care is here for. We take all the hassle and guesswork out of your lawn with our

seasonal

and

cultural lawn care treatments

. In short: we make lawns great again.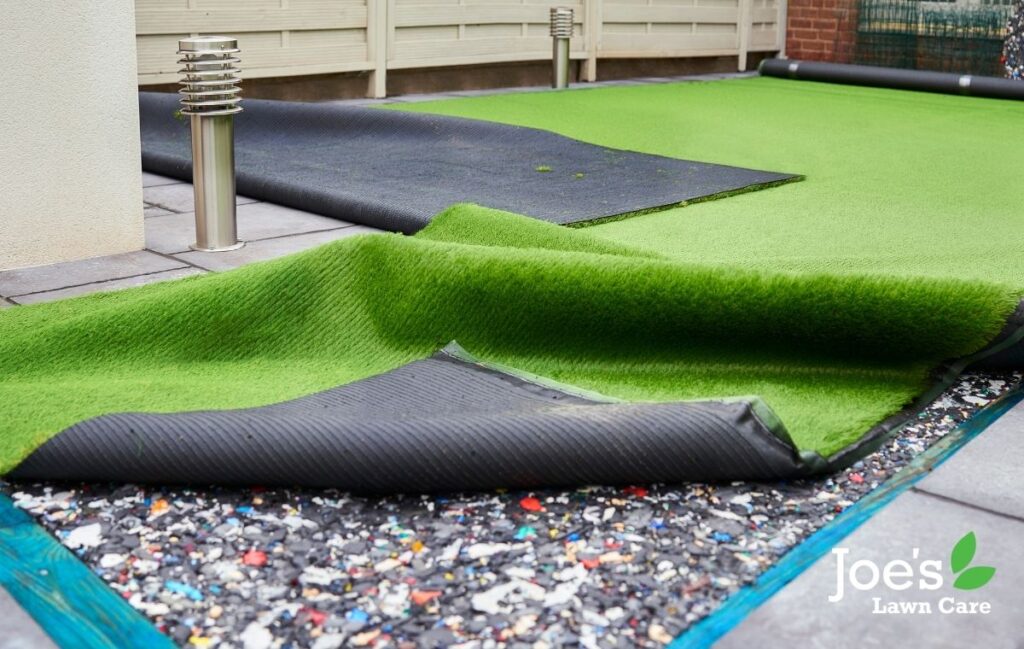 Cons: Artificial Grass
Expense – The first thing to be aware of is the costs involved when opting for artificial turf. Between the installation costs, repair costs, disposal fees, and the cost of replacing it down the line, artificial lawns can become extremely expensive. In fact, the cost of purchasing artificial turf for your garden far outweighs the cost of laying new turf on your lawn, especially given artificial grass needs replacing roughly every 8 years.
Low maintenance does not mean no maintenance. Instead, there are certain regular chores that will be required, such as cleaning, sweeping, weeding and damage prevention, all of which can be both expensive and time-consuming. That's right, weeds can push through artificial lawns, which is a lot more devastating than when they turn up in a natural lawn.
It's not just regular weeds that can have a negative impact on an artificial lawn; it's moss too, which is able to survive and thrive on artificial grass.
When the summer rolls in and the temperatures start to soar, artificial grass can become incredibly hot, making it unbearable to walk on when it heats up, much more so than real grass. This becomes even more apparent if your artificial grass is of lower quality, or installed without a sand infill, in which case you might not even be able to touch it during the hotter months.
Unlike with real grass, playing on artificial grass comes with some painful risks, not least of which is friction burns caused by falling or sliding, especially with children playing on it.
And most importantly of them all, artificial turf actually has a negative impact on the environment. That's because it is almost-always made from a combination of plastic and other petroleum-based products with harmful effects on the climate, before they end up going to landfill. On top of that, it has a negative effect on wildlife too. You're replacing natural grass with a sterile plastic substitute that deprives them of food, nutrients, shelter and a habitat.
Of course, it goes without saying that we have a biased view and, well, overall, the decision is yours. You should always assess your individual needs and priorities when choosing the kind of turf for your garden. 
That said, natural grass far outweighs its artificial counterpart in almost every way — and after decades of treating lawns, carrying out thousands of lawn treatments each and every year, our experience looking after all different types of grass has taught us one thing: the more natural the better.  
Thanks for reading our blog on the health benefits of gardening! For more lawn care tips and tricks, follow us on Facebook and Instagram.