The benefits of employing a lawn specialist…
…take your time for instance, if you weren't caring for your lawn, you could be looking to take up skydiving!
There's something incredibly rewarding about taking on a DIY project. Putting up a set of shelves, building a dog house with reclaimed wood, extending your garden shed to fit that shiny new lawn mower you just bought, anything. Of course, it's also incredibly frustrating when you bite off way more than you can chew. But success and failures aside, the trick to a successful DIY project is knowing what you can do yourself and when it's better to get the professionals in to help. Lawn care is definitely the latter. 
The way we see it, WebMD is pretty great (if not slightly nerve-wracking), but we'll always trust our doctor's diagnosis over that of a miscellaneous webpage because our doctors have assessed us, looked at the symptoms, heard our descriptions and then combined their unrivalled-knowledge with their firsthand observations to make the right decision. 
The same goes with a lawyer. We've seen enough episodes of Suits to know our way around a courtroom, but if we were given a choice between representing ourselves in court or hiring an expert that knows the nuances of the law, well, it's not really a choice. 
That's why we'd always recommend you hire a lawn care specialist to make your lawn great again. From having access to the most state-of-the-art tools to knowing what lawn problems require which treatments, our technicians know exactly how to help your lawn survive the winter and thrive come the summer.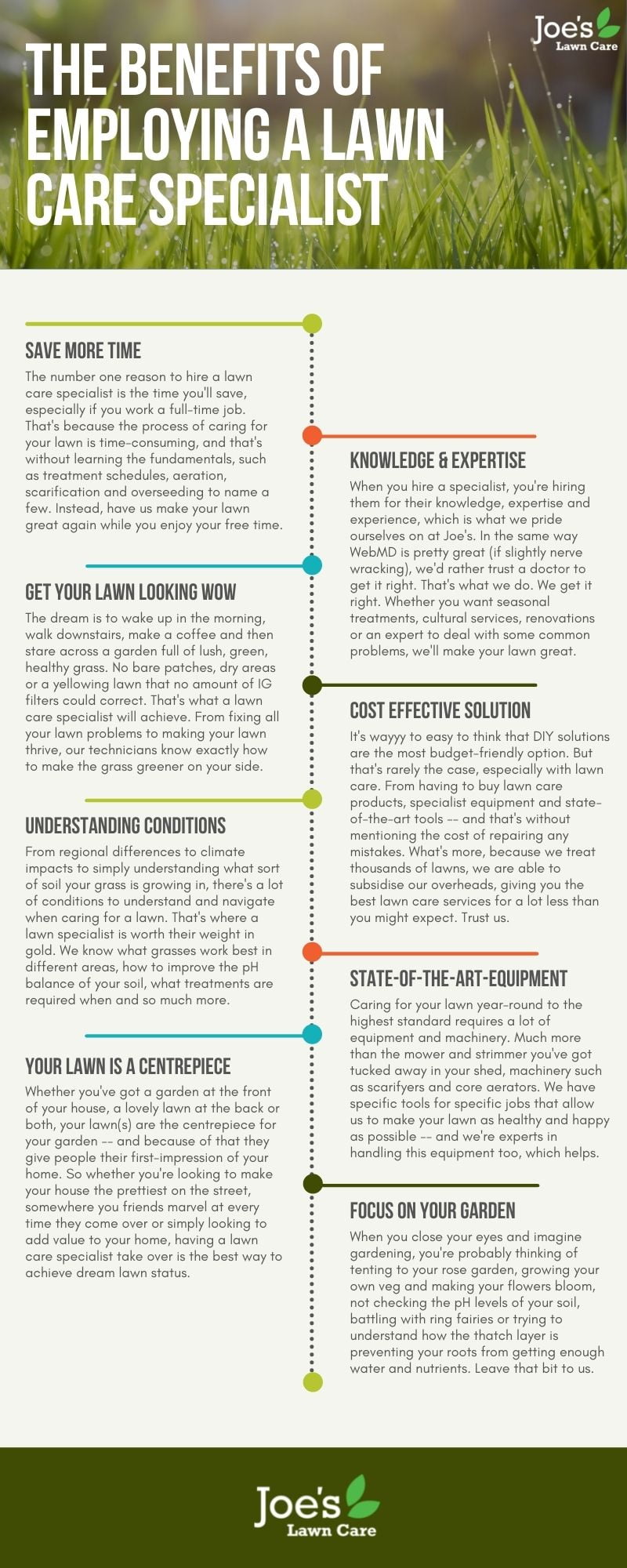 Check out our other blog giving you the pros and cons of artificial grass.
Thanks for reading about The Benefits of Employing A Lawn Care Specialist! For more lawn care tips and tricks, follow us on Facebook and Instagram.