These Are The Biggest and Best Garden Trends of 2021
If my earliest childhood memories are anything to go by, I've always loved my garden. From watching earthworms wiggle around as a youngster to making my passion for lawn care my livelihood, gardens have been a massive part of my life. But as Covid triggered a domino fall of lockdowns around the world, it became clear just how important our little slices of the great outdoors truly were. The question is: what are the big garden trends for 2021? 
Well, to answer that, our cultural team has had their ears to the ground, while our office heroes have been keeping an eye on Instagram's most popular gardening hashtags to help you get a better idea of which trends are set to become even more popular than a Leonardo DiCaprio movie. 
So with spring here, and the growing season getting ready to do its thing, here are the big garden trends to know about. Enjoy.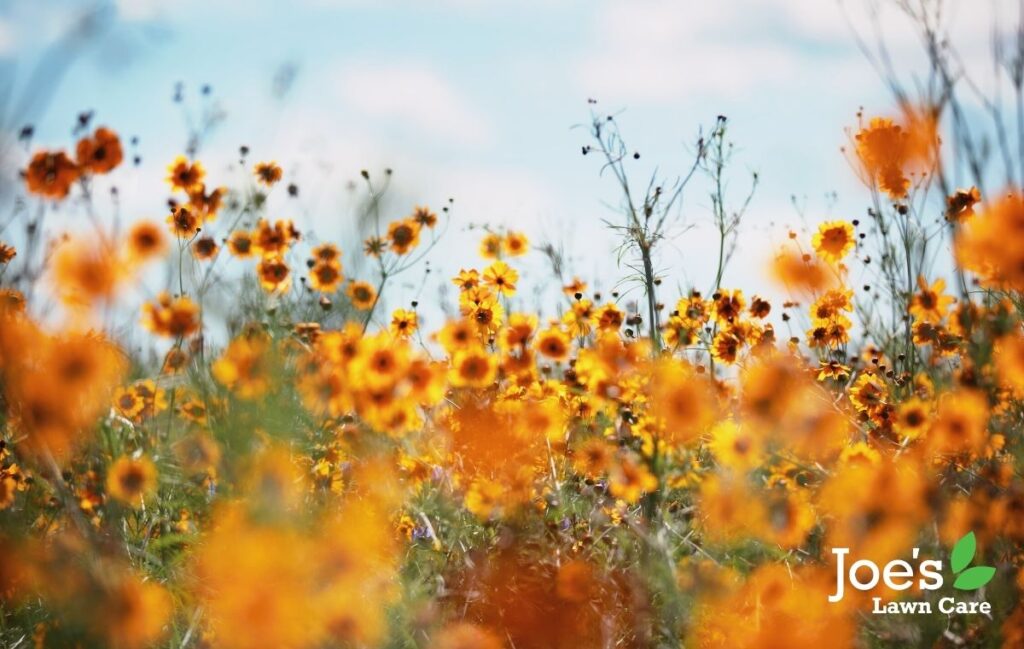 Go Wild For Wild Gardens
Don't get me wrong, I love the sight of a well-loved lawn that has been mowed correctly. Mmmm. But I also love the sight of a wild garden sitting in plain sight at the furthest end of a lawn. That's because they give so much back. They become this safe space for bees and birds and butterflies and hedgehogs, all of which get to enjoy the fruits of overgrown plants and flowers. And the best part of it all: so many people have started doing this to encourage wildlife and insects into their gardens. So leave a patch of your lawn to grow wild and free, and plant a few vines to climb up your fences and walls to create a truly untamed look.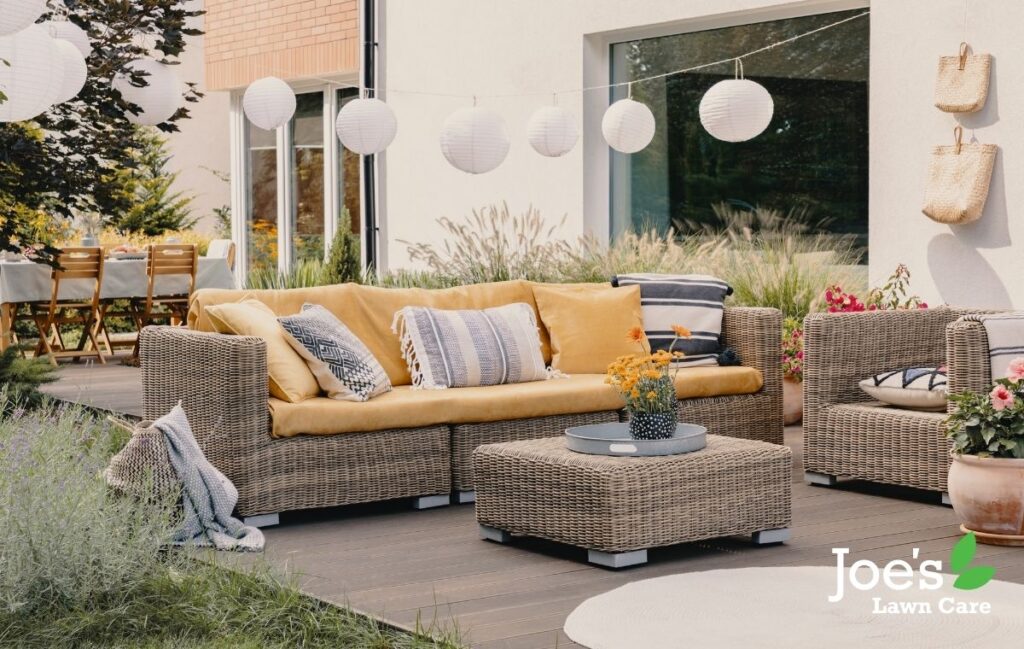 Bring The Inside Outside
One of the most popular trends we noticed while caring for lawns during lockdown was seeing people turn their gardens into alfresco extensions of their indoor spaces. We saw decks filled with outdoor sofas, rattan arm chairs, garden rugs, waterproof cushions and potted plants filling the gaps in between. It's been dubbed the "inside outside garden trend" and it's all about creating a natural flow from your indoor living spaces to your outdoor garden spaces, so one naturally flows into the other.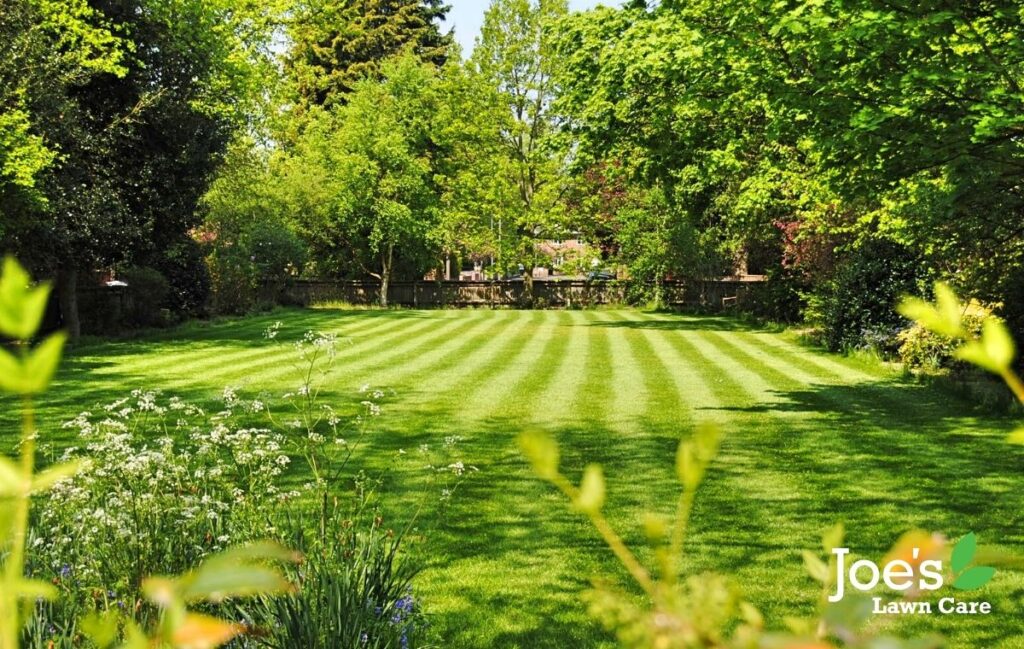 The Greenest of Lawns
Only one thing betas the smell of freshly mowed grass, and that's coming down the stairs in the  morning, flicking on the kettle and then catching the first glimpse of a deep-green, dew-covered lawn glistening in the sunrise. That's what gardeners, homeowners and people all over the world want to wake up and see — and the dream for an emerald green lawn has only grown over the past year. So, to achieve this spring green-up, the best thing you can do is to fertilise your lawn. 
Garden Rooms & Living Roofs
The moment the term WFH entered our vocabulary, the need for a dedicated garden room became everyone's dream. That quiet place to get some work done without taking over your kitchen table. But the big garden trend that evolved off the back of this was the idea of living roofs. It was planting sedums on the top of your garden room, not just because it looks stunning, but because they help absorb carbon dioxide and soak up rainwater. Of course, we would recommend you speak to a professional so that you install your green roof safely, get the most out of your plant diversity and perfect the drainage so that your living roof thrives long-term.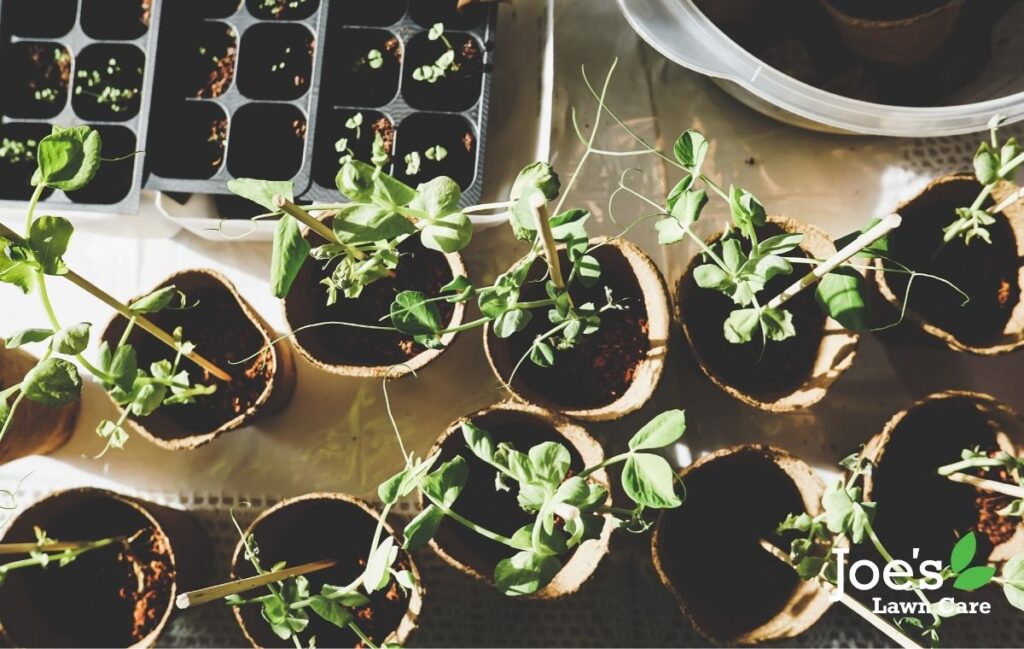 Potted Kitchens Are Perfect
One look at Pinterest and you'll know just how popular this trend has become, with people planting their own fruit and vegetable gardens up and down the country. From plant pots growing  salad leaves to wooden tubs filled with herbs, people have been using their time to grow their own edible plants. And we can totally see why. Whether you have a massive garden, a tiny garden or just a windowsill, everyone can grow their own herb garden. Not to mention they smell incredible, and the fact you've grown them yourself makes both foods and cocktails taste that much better.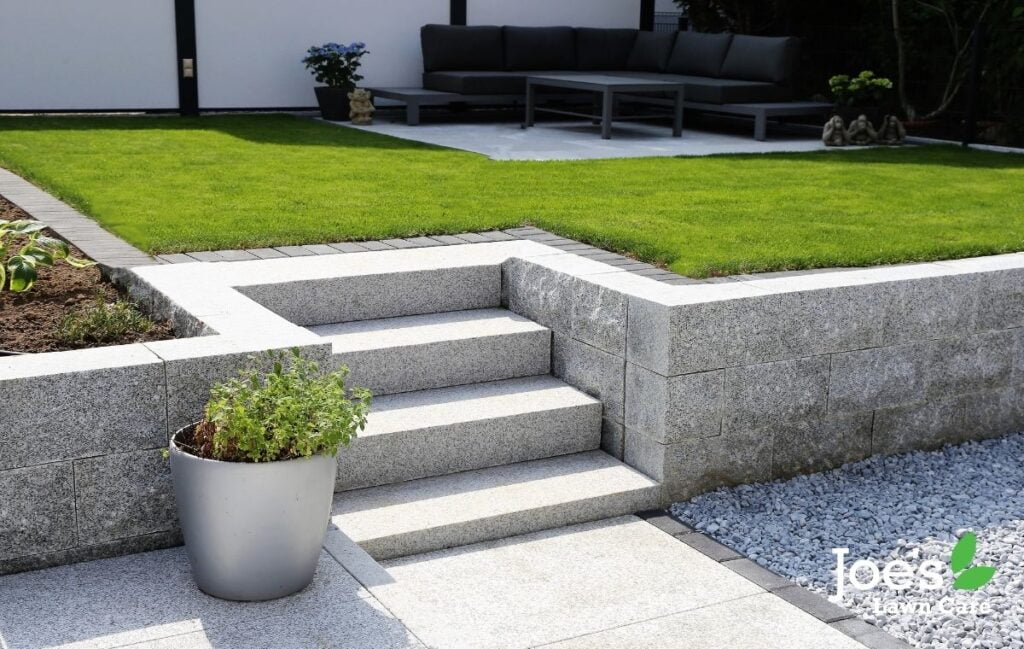 The Mediterranean Look
There was only one thing more popular than Netflix-binges and next-day Amazon deliveries during Lockdown, and that was the rise in Mediterranean-looking gardens. From weathered, sun-bleached decking to potted olive trees to muted grey garden furniture sets, the garden trend of the year might well be the blue-sky, sun-soaked style of the Mediterranean. To do this quickly, all you need is a well manicured lawn, some swaying palm plants, a few rattan accessories, a posh hammock and some furniture with raw concrete accents. 
The Perfect Patio Area
With the weather getting warmer and outdoor living is increasing in popularity, patio pride has become another growing trend. Like parquet flooring and refurbished wooden boards, people are now really caring about the foundation on which to put their luxury garden furniture, making sure it's cleaned, cared for and weed-free. That's where our team of expert surface cleaners come in. Instead of blasting it with a pressure-washer, we use a gentler alternative to pressure washing which is not only more effective, but more cost-effective too. Our soft washing treatment gets to the root cause of the growths and kills the spores without damaging your surfaces — and just 2 visits per year will give your hard surfaces a permanent, pristine look.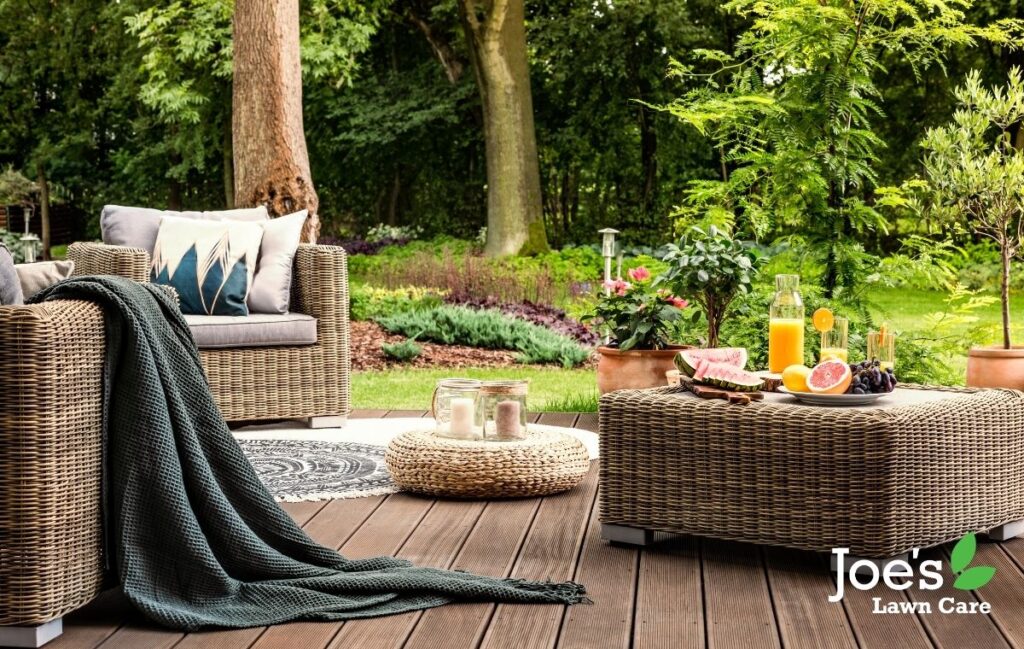 Natural Materials
Alongside wanting to drink a Corona unironically, people also want to celebrate the beauty of nature with a real focus on sustainability and natural materials. Think large marble plant pots, even bigger terracotta ones, stone-coloured garden furniture, wooden benches, wicker urns, water features and bleach-effect decking, usually with fences painted in a dark grey for that subdued, natural look. 
Thanks for reading! For more lawn care tips and tricks, follow us on Facebook and Instagram.