The Joe's Guide To Your November Lawn Care Tasks
Joe has compiled a guide of lawn care tasks for November which will help keep your lawn healthy and green this Winter.
There are certain things we all think about the moment the clocks go back (we should definitely stop doing this btw), such as: wool turtleneck jumpers, pumpkin spiced lattes, roaring log fires, how long it's been since the chimney was last swept, best places to see "fall foliage" (as they say in America) and the best meals involving mashed potatoes. But forget about this stuff for a moment because, as great as they are, there's certain things a lot of people forget when winter rolls in — and one of those is lawn care.

For some people, that's because the winter months are when your grass lays dormant, while others would rather wait until the spring to get their garden in order (or as we call it: lawn and order ba dun dun dush). But that's the problem. When it comes to looking after your turf, winter lawn care is just as important as any other season; not just so it survives the winter but so it thrives come spring too. 
And to help you, here's our essential guide to November lawn care strategies: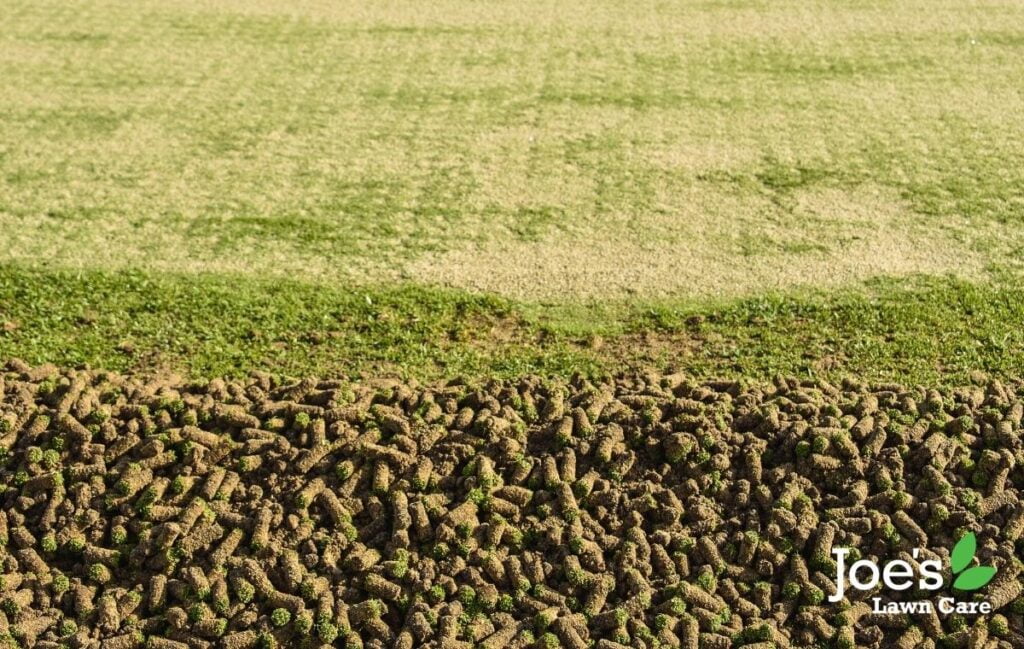 Last Chance For Aeration – Joe's guide
One of the most common issues a lawn can face come this time of the year is soil compaction, especially if your garden has seen a lot of use over the spring, summer and early-autumn months. From lawn deterioration to moss invasion to drainage issues, compacted soil needs addresses and the ultimate solution is fracture tine aeration. In short: we use a machine that cracks the soil under your lawn, breaking up the compaction while also allowing air, nutrients and water to get to the deepest parts of your roots, thus helping them stay healthy all winter long. This method is better for the environment too!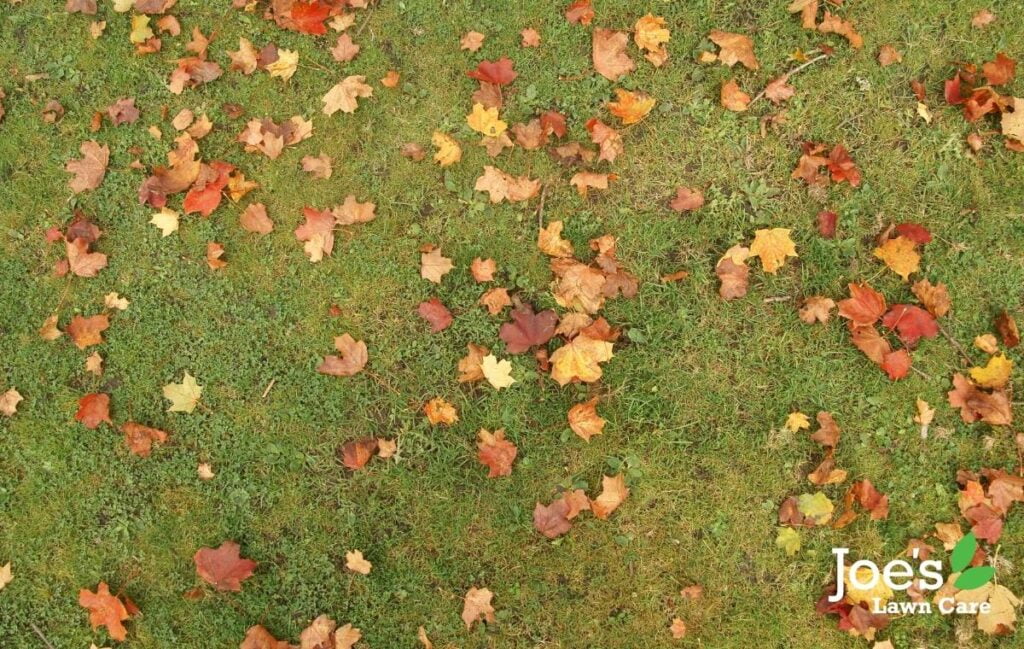 Clear Up Any Fallen Leaves this November!
What you do with these fallen leaves is up to you (although we recommend adding them to your compost pile). The important thing is that you clear them off your lawn with either a leaf blower, a mulching mower, or a rake. If you don't, these leaves can quickly go from being a gorgeous autumn scene to a matted carpet of sludge that will cause long-term damage to your lawn, shading your lawn from sunlight, suffocating it from air or blocking water from reaching the roots by adding to the thatch build-up.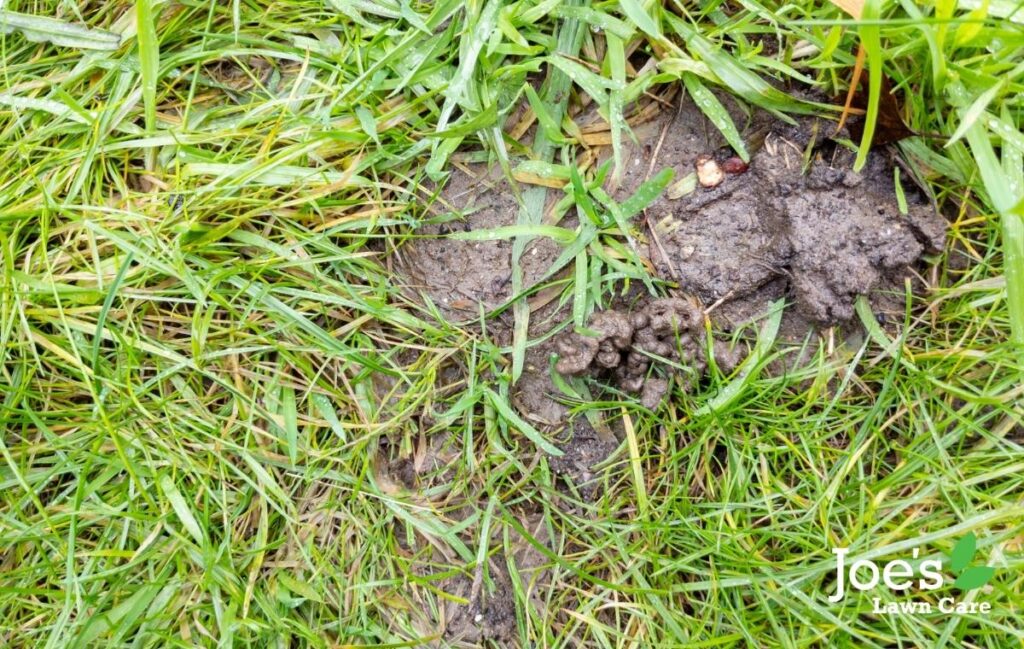 Brush Away Worm Casts
For those unfamiliar with the term 'worm casts', they are those small heaps of string-like muddy soil you sometimes see. What they are, though, is soil left behind by hungry earthworms living in your soil, burrowing downward and taking organic debris with them, a process known as anecic. Sure, it may look a little unsightly when you stare out of your kitchen window in the morning, but the benefits of earthworms far outweigh the negatives as they help by a) adding nutrients to your soil and b) aeration. That said, to get rid of these worm casts, simply wait for it to get dry and then brush them away. Easy peasy.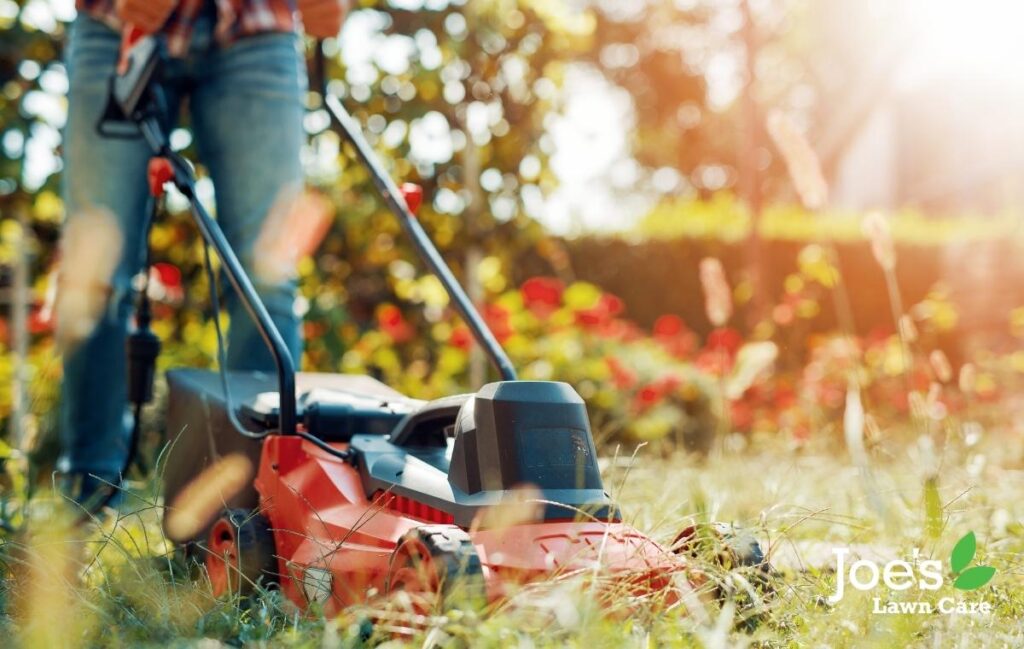 Mow Your Lawn Correctly
That's right. You can absolutely mow your lawn during the winter. In fact, it can be a key part of your winter lawn care strategy. But to do this properly, there are a few things to know in order to complete this task properly:
Always raise your mower deck and don't chop off more than ⅓ of your grass in one session.

Never, ever mow wet grass.

Never mow your lawn before a frost.

Don't walk across your frosty lawn.

And always clear up your grass cuttings afterwards.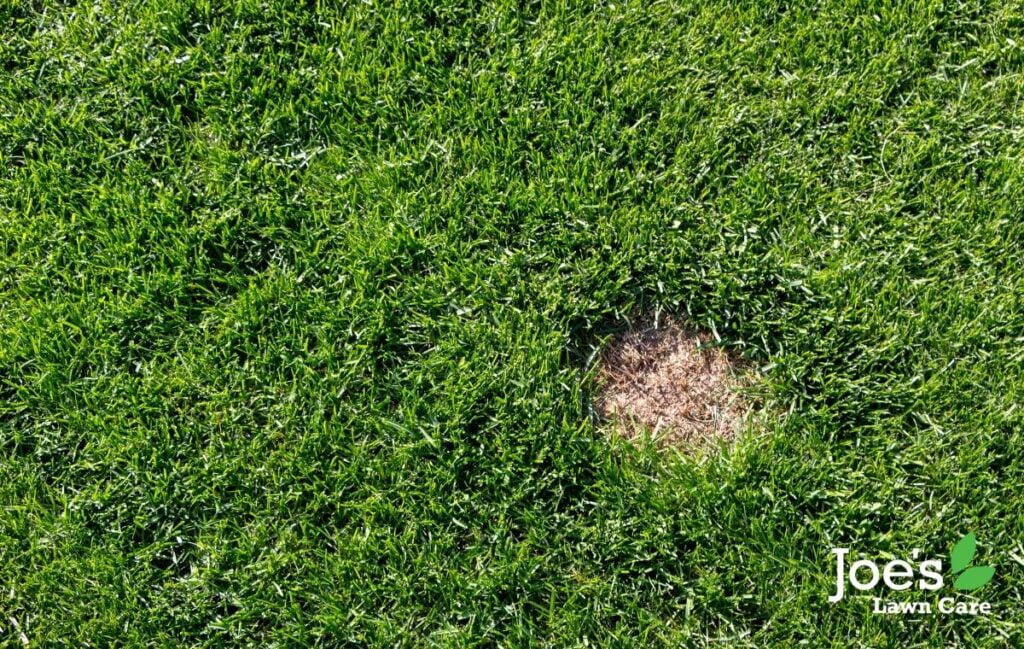 Be Wary of Winter Diseases this November (and Winter)
Spoiler alert: the weather is about to get damp and dreary. It's one of those things Blighty always delivers. What that means for your lawn is disease, such as fusarium, which can harm patches of your lawn. As such, if you spot any areas touched by white mould or discover any bald patches, we recommend calling us for a proper diagnosis as, more often than not, fusarium requires a treatment of fungicide in order to prevent it from spreading.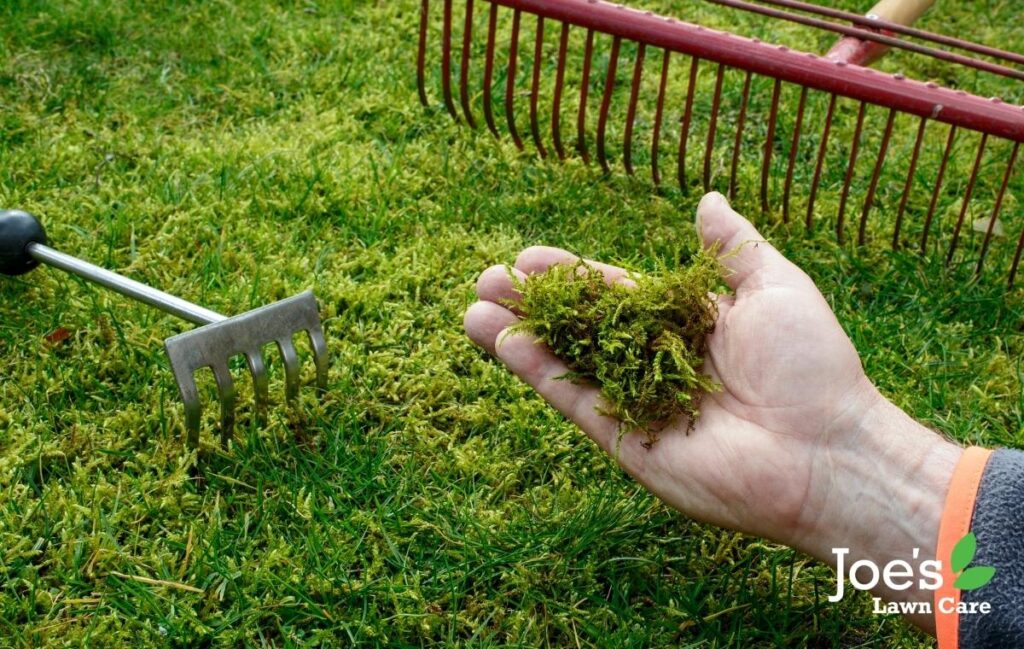 The Small Matter of Moss
Trust us: of all the problems associated with lawn care, moss has to be the most common and most frustrating. That's because it has more bounceback ability than Fergie's Man Utd during the 90s. And given that the weather is primed for it to start encroaching on your lawn right about now, we advise treating whatever underlying problem is causing it. That could be with a liquid moss removal, a DIY solution made from Fairy liquid or, best of all, by dabbling in a spot of scarification, which will remove the surface thatch on which your moss is growing. Whichever you go with, now is the time to do it. 
November Lawn Care Recap
Aerate your lawn to reduce compaction and create strong healthy grass roots

Remove fallen leaves so your grass can thrive this winter

Brush away worm casts (while simultaneously praising your earthworms for their help)

When mowing your lawn, follow our essential guide to winter mowing. 

Be wary of fusarium at this time of the year.

Have a moss control strategy ready to roll out when it gets damp. 
Thanks for reading 'The Joe's Guide To Your November Lawn Care Tasks'. For more lawn care tips and tricks, follow us on Facebook and Instagram.